Leigh Paulden has featured in various New Zealand publications, including Auckland Today, The New Zealand Herald and NZ Business. Read some of the articles below featuring insights, tips and advice for scalable sustainable business growth.
Leigh's Articles
Want to know the best business articles and books to read?
Sign up to receive Leigh's recommendations for the latest 'must read' business books and articles to help your business grow and succeed.
WHAT OUR CLIENTS ARE SAYING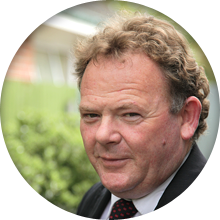 Leigh Paulden
" I bring my clients executive education that has been internationally tested and proven to improve business performance. "
Leigh Paulden is an internationally certified business consultant working alongside New Zealand businesses serious about growth.
LET'S TALK!
Take your business to the next level
Accelerate your business growth with guidance, advice and support from an expert. Contact Leigh to discover how he can help move your business forward.