A thriving business is one that is all-inclusive; it has four interconnected and mutually reinforcing pillars – a higher purpose, thoughtful leadership, a conscious culture, and management and stakeholder inclusion. Wrap this all together and you've got conscious capitalism (CC) – a business philosophy that's sweeping the corporate globe with outstandingly positive spinoffs.
Think about it like when you tug at a single thing in nature, you find it attached to the rest of the world. This is also the case with business, it's an intricate and interconnected web of relationships.
The four pillars form the foundation of a solid business, they are not tactics or strategies; they are your operating system if you like. And according to champion of conscious capitalism, John Mackey, they represent the essential elements of an integrated business philosophy that must be understood holistically to be effective:
"Higher purpose and core values are central to a conscious business and all the other tenets connect back to these foundational ideas."
Businesses that exist purely to make a profit will find the going exponentially harder in the coming years. The ones that thrive will be those that passionately focus on their total business ecosystem, creating and optimising value for all of their stakeholders. Leading companies understand that strong and engaged stakeholders lead to a healthy, sustainable, resilient business.
You simply can't survive without employees, customers, suppliers, funders, supportive communities and a life-sustaining ecosystem. Conscious capitalism is a win-win-win proposition, and includes a healthy bottom line.
Mackey believes business is inherently good because it creates value, it's ethical because it's based on voluntary exchange, it's noble because it can elevate our existence, and it's heroic because it lifts people out of poverty and creates prosperity. I agree and I see businesses who understand this outperforming their competition.
And here is another compelling reason to be a CC business, increasingly, research shows that millennials want to work for a company that gives back to the community, not just makes a profit. Millennials are quickly becoming the largest part of the workforce. Research shows that by 2025, 75 percent of the global workforce will be comprised of millennials.
Ernst & Young typifies this trend – last year its workforce composition showed that 59 percent of its managers are millennials and 18 percent are senior managers.
Transparency and 'doing good' is something business must embrace – the younger generations are demanding it. Leaders won't just have to be good at inspiring and educating, they will have to be able to instill trust through honesty. CC is a driving force for millennials.
Conscious capitalism is more practical and comprehensive than any other corporate philosophy that has swept through the business landscape – ever. As we move beyond the profit-at-all-costs model, it's essential you have living core values and purpose that extend well beyond making money.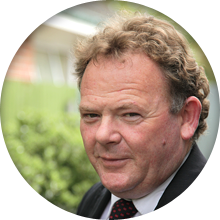 Leigh Paulden
"I bring my clients executive education that has been internationally tested and proven to drive business performance. I understand the factors that influence growth and business practice and create the clarity and certainty you need to make great decisions for success."
Leigh Paulden is an internationally certified business consultant working alongside New Zealand businesses serious about growth.
LET'S TALK TODAY!
Get Business Insights
Keep up to date with our latest blogs and articles. Join the SSBG mailing list and receive business growth tips, proven tools for growth, and the knowledge to move your business forward, direct to your inbox.