Article originally published in Canterbury & Auckland Today magazines.
Too many New Zealand businesses are holding themselves back from sustainable growth by failing to develop an effective business growth strategy. And many of them don't even realise it. That's the conclusion mid-market business coach Leigh Paulden has reached after many years of helping companies overcome growth chokepoints.
Many businesses grow simply by doing what they do well, without planning strategically for where they want to be, he says. And if they grow too fast without having a clear direction, it's highly likely they will come off the rails under the pressure.
Even businesses that think they have a strategy often don't as they have confused goals or tactics with strategy, he says. "Quite often, people think what they need to do tactically is a strategy, whereas tactics should be a result of having a clear strategy."
"They think 'we need to do this or we need to do that' – but hang on a minute! Why are you doing this? How is it going to help you get to the point of where you want to be? "Businesses often can't tell me where they want to be without focusing on turnover or profit or sales. But they're focusing on a number rather than a place."
What is Strategy
An effective strategy starts by centering on a core ideology. "What are the driving passion and core values of the business? Why do you do what you do?
"Strategy is having the answers to the questions around the why, the where and the what. Until you know the why, the where and the what, you can't determine the how." Strategy put together correctly and executed well should give you a competitive advantage.
The "why" is about the passion driving the business and its future destination; the "where" is about where it will be geographically in the market, and with which products or services; and the "what" is shorter-term priorities for the company.
"Once you've determined that, then you look at how you're going to achieve it," says Leigh.
Mistakes Companies Make
"Setting out to achieve a certain level of turnover or profit is not a strategy – but meeting your financial goals is a result of being clear about your strategy and your tactics, and getting the right things right."
Another common stumbling block for companies is that their leaders may be thinking strategically, but they're all following a different strategy.
He gives the example of one professional services company that was doing OK, but not spectacularly. "Their profit was nowhere near where it should be." And the main reason was the four directors all had different strategies and were pulling in opposing directions.
Leigh helped them to decide on a clear, mutually agreed strategy so they could all work effectively together. They've now got direction, and they're executing it. As a result, their profit increased by 450% over 24 months."
It's vital for businesses to be clear about their strategy so they know where to focus their efforts and know what not to waste their time on.
"In one company I was working with, it became very clear that two things the company was putting a lot of time, energy and money into were actually going to take it in the wrong direction." Once the strategy was clearly identified, the company could confidently shift its resources to areas that would bring sustainable growth.
And having a clear strategy also helps businesses ensure they're not blindsided by events or situations they didn't see coming. "Having a clear strategy will also drive what you are watching and what leading indicators you are taking notice of, so you will see what's coming."
What's at your core?
It is extremely important for an organisation to be clear on its core ideology, because until you understand it you can't work out your strategy.
To understand your core ideology, you need to know what your core values and your core purpose are. These are two of the fundamentals of strategy and a check when making strategic decisions.
Most companies have not stopped to clearly define their core values, which is one thing that holds them back.
Core values are simply a handful of rules that your company has in place and lives by regularly. They are not what you aspire to be as an organisation, they are what your company lives by now. They are not something to aim at – they are something you live by every day.
They are essential to your organisation's identity, and might be something like:
Creativity and innovation
Customer focus
Family first
Whatever they are, your company has to define them – they must come from how you actually operate, not from outside. Share and repeat them often and live by them yourself.
What are your core values?
The other part of core ideology is core purpose: why is the organisation is doing what it is doing? Do not confuse the company's products, services or income streams with core purpose. Core purpose reflects people's idealistic motivations for doing the company's work.
To find your core purpose, ask the question: what are we most passionate about as an organisation?
About Me
Leigh Paulden has 18 years' experience in senior management in the construction and manufacturing sectors, becoming an assistant general manager at the age of 32, and holding general manager roles for ten years. He has 10 years' directorship experience and is New Zealand's only Business Coach to have become a senior certified Gravitas Impact consultant.
As a Gravitas Impact premium business coach, Leigh has access to a broad range of tested and proven tools for helping businesses identify their strategy, goals and tactics.
His clients "are growing at a rapid pace – usually 15-25% per annum – and they want that growth to be sustainable. But they lack the time to manage the business properly, and they want to get that time back."
The good news is that once they have identified a clear strategy and a plan for implementing it, they do get that time back – and the sustainable, profitable growth they were looking for.
What makes Gravitas Impact different?
His clients aren't just any old companies – they're companies that are focused on fast growth, and are achieving it. They are constantly moving to stay ahead. Gravitas Impact provides the tested and proven tools that help to them keep in front:
An in-depth knowledge of the 7 Attributes of Agile Growth – helping leadership teams align their decisions and actions in the crucial areas of Leadership, Strategy, Talent, Execution, Customer, Profit, and Systems.
A clear understanding of people in the business and how they are affecting your growth or productivity. Understanding these relationships will help map the next steps for getting the right people doing the right things in the business.
An in depth knowledge of your cash conversion cycle – where your money is going and how long it takes to come back.
And by following this framework and using the tools, Gravitas Impact can achieve:
A focused team that's aligned with the strategic goals of your business.
More time to spend on market-facing ventures.
Double operating cash flow in the next 12 to 24 months.
Faster execution of priorities within the company.
Above industry average profits by up to three times.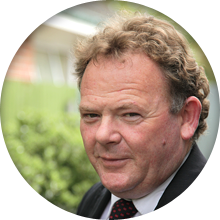 Leigh Paulden
"I bring my clients executive education that has been internationally tested and proven to drive business performance. I understand the factors that influence growth and business practice and create the clarity and certainty you need to make great decisions for success."
Leigh Paulden is an internationally certified business consultant working alongside New Zealand businesses serious about growth.
LET'S TALK TODAY!
Get Business Insights
Keep up to date with our latest blogs and articles. Join the SSBG mailing list and receive business growth tips, proven tools for growth, and the knowledge to move your business forward, direct to your inbox.