Recap – Leadership Seminar With Dr Marshall Goldsmith
Did you catch Dr Marshall Goldsmith's unmissable one-day leadership seminar What Got You Here, Won't Get You There – Build High Performance Teams and Develop Positive Change as Leaders in Auckland on 28 April 2016?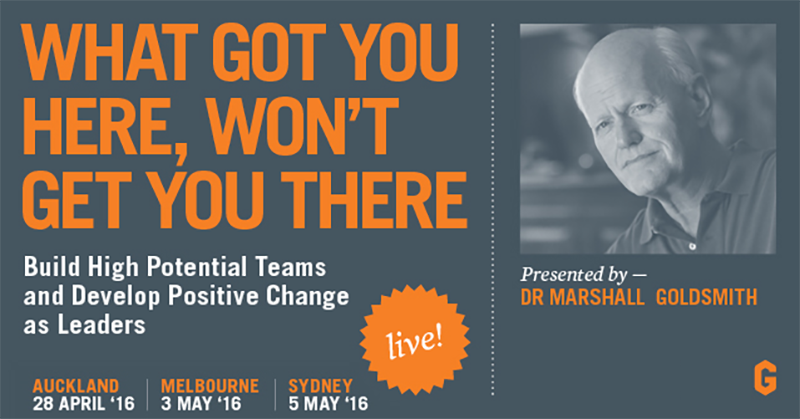 Dr Marshall Goldsmith is the world authority in helping successful leaders achieve positive, lasting change in behaviour for themselves and others. Recognised by Harvard Business Review as the '7th Greatest Business Thinker' in the world, a New York Times Best Seller, Marshall Goldsmith is a highly sought-after executive coach.
Dr Goldsmith believes there are a set of key workplace habits that prohibit career growth, and wants to help leaders identify and overcome them. In his seminar he demonstrated how to:
This important leadership seminar demonstrated how to:
Learn the five key characteristics critical for global leaders of the future
Understand the 20 bad habits of leaders and the seven steps to change for the better
Discover what is holding you back from achievement and learn how to breakthrough
Learn how to overcome the environmental and psychological triggers that derail us at work and in life
Address the 10 belief triggers that hinder success
Did you attend What Got You Here, Won't Get You There? Did you find value in the information presented by Dr Goldsmith? We'd love to hear your thoughts.
Note: SSBG and Leigh Paulden are not affiliated in any way with the Growth Faculty.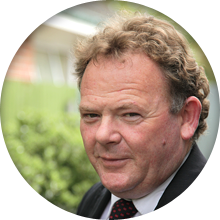 Leigh Paulden
"I bring my clients executive education that has been internationally tested and proven to drive business performance. I understand the factors that influence growth and business practice and create the clarity and certainty you need to make great decisions for success."
Leigh Paulden is an internationally certified business consultant working alongside New Zealand businesses serious about growth.
LET'S TALK TODAY!