The EA Leadership Forum – Creating Exceptional EAs was held in Auckland on 5 August 2016.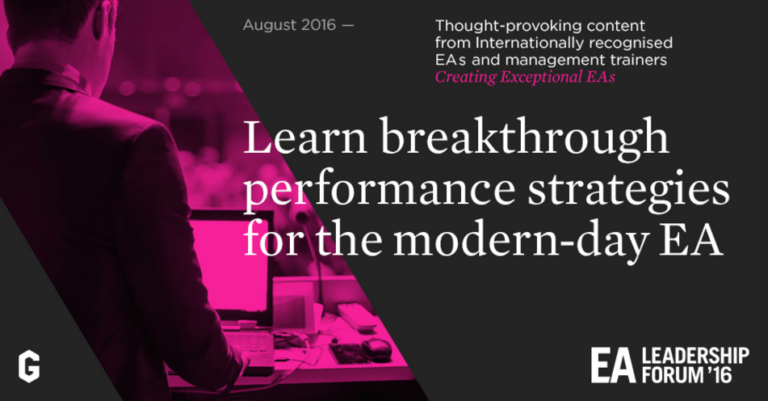 Designed for senior executive assistants and other high-level administrative professionals who want to improve their value to the organisation, this forum presented thought-provoking content from internationally recognised management trainers and Executive Assistants including:
Doug Carter – Head of Carter International Training & Development Company
Adam Fidler – Executive Assistant Consultant
Valerie Morones – Senior Executive Business Administrator to Bill Gates
Rebeka Adamson – PA to the Operations Director at Enable New Zealand
The Leadership Forum demonstrated how to:
Dramatically strengthen your EA/Executive alliance
Listen for and understand unspoken expectations (and know how to fulfil them)
Collaborate and communicate more effectively with multiple stakeholders, inside and outside the business
Enhance productivity and minimise your frustration
Polish your "personal brand" to boost your professional stature
Gain greater satisfaction from your role
This was a unique opportunity for New Zealand business leaders to enable Executive Assistants, Personal Assistants and/or Office Managers to assist with driving the growth of your business.
Did you send your key admin professionals to the Leadership Forum? Did they find value in the information presented? Or did you miss out? We'd love to hear your thoughts.
Note: SSBG and Leigh Paulden are not affiliated in any way with the Growth Faculty.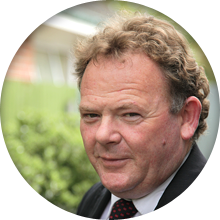 Leigh Paulden
"I bring my clients executive education that has been internationally tested and proven to drive business performance. I understand the factors that influence growth and business practice and create the clarity and certainty you need to make great decisions for success."
Leigh Paulden is an internationally certified business consultant working alongside New Zealand businesses serious about growth.
LET'S TALK TODAY!