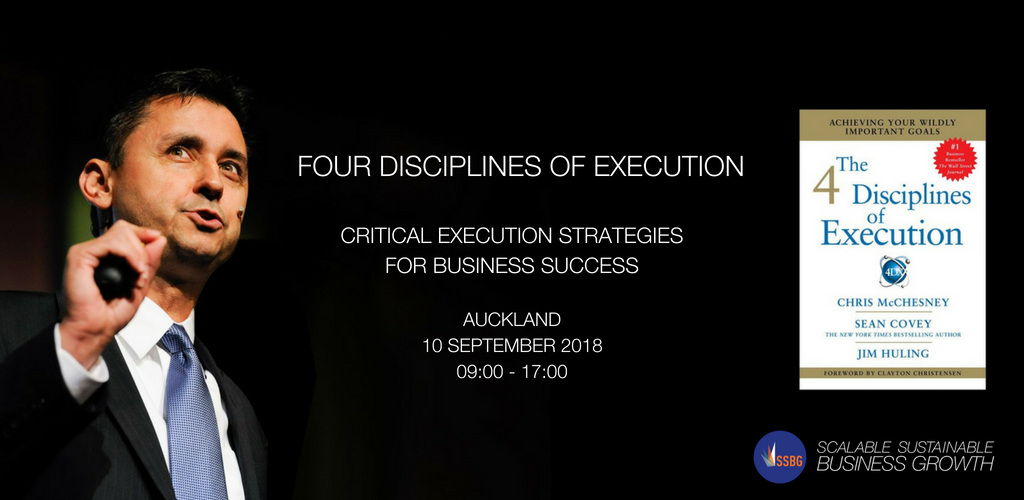 Four Disciplines Of Execution – Critical Execution Strategies for Business Success
Chris McChesney, one of the primary developers of the Wall Street Journal best seller 4 Disciplines of Execution, makes his way to Auckland in September for a can't-miss one day execution workshop brought to you by The Growth Faculty.
In this essential event for all business leaders, McChesney explains The 4 Disciplines of Execution, and how to apply the ideas in your own business.
The 4 Disciplines of Execution are used in some of the world's largest enterprises, including Coca-Cola and Marriott International, and provides functional and simple concepts to translate strategy into action at all levels of an organisation.
In this one off Growth Faculty event, you will learn to:
Focus on the wildly important – simplifying your strategic intent
Do more with less – how to achieve real leverage to produce extraordinary results
Increase engagement – you want performance only passion and engagement can produce
Set a cadence of shared accountability – people work hardest to avoid disappointing their team
Keep a compelling scoreboard – implementing meaningful measures that motivate your team to win
Execute in the face of a whirlwind of distraction
Implement the execution process and sustainment
Tickets for this event on September 10 are on sale now. Visit The Growth Faculty website for ticketing information.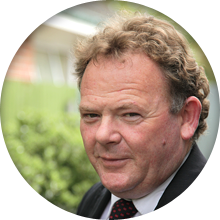 Leigh Paulden
"I bring my clients executive education that has been internationally tested and proven to drive business performance. I understand the factors that influence growth and business practice and create the clarity and certainty you need to make great decisions for success."
Leigh Paulden is an internationally certified business consultant working alongside New Zealand businesses serious about growth.
LET'S TALK TODAY!