Recap – Auckland Event: Growth Summit 2016
For the first time in it's nine year history, The Growth Faculty brought the popular Business Growth Summit to Auckland on 14 March 2016. This is an annual event in Australia and the speakers are world leaders in their fields, so at SSBG we were pleased that they decided to bring it to New Zealand.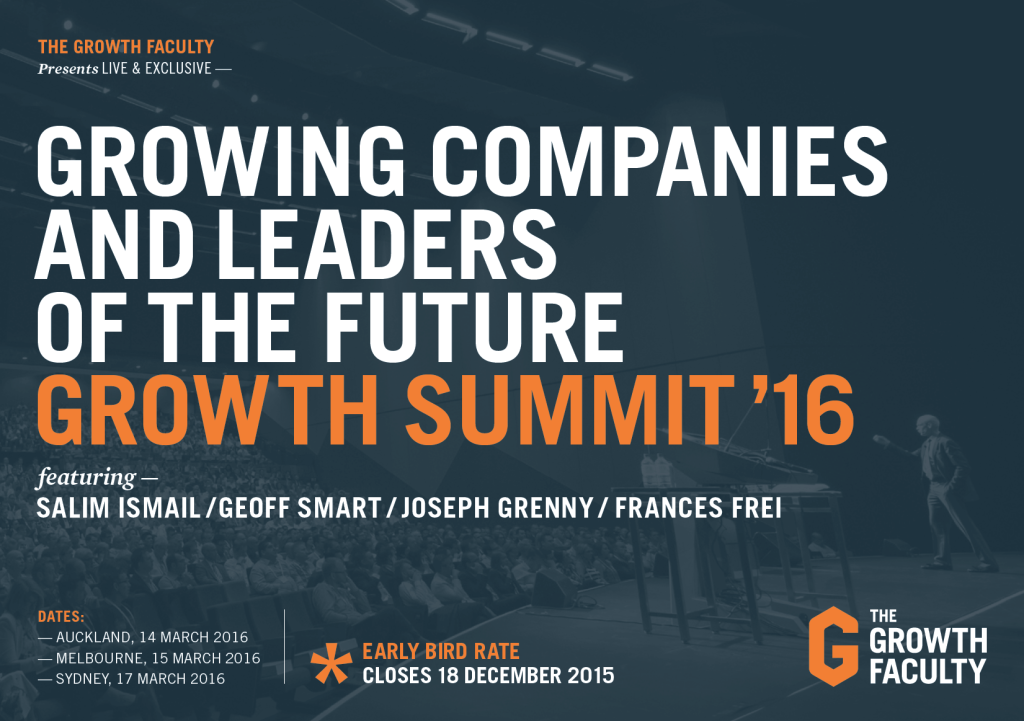 The Growth Summit '16 one-day program honed in on the challenges facing entrepreneurs and leaders of growing businesses and equipped attendees with the tools for growth in a competitive and fast-changing environment.
Salim Ismail (Singularity University), Frances Frei (Harvard Business Professor) and Geoff Smart (author of WHO, The Method for Hiring A Players and Powerscore) answered burning questions facing growing businesses today such as:
Is my business truly differentiated to compete?
Have I got the right 'who' on my teams?
Is my team running at full power?
How scalable is my organisation?
This event was designed to fuel growth by developing the next generation of leaders in your business and demonstrated how to:
Understand the frameworks and characteristics of a scalable business
Create a culture of innovation and certainty within your business
Attract and retain high performance teams
Create more genius around you and receive a higher contribution from your people
Develop the future leaders for your business
Truly differentiate your business
Build real market value and stay ahead of your competition
Did you attend Growth Summit '16? Did you find value in the information presented? We'd love to hear your thoughts.
Note: SSBG and Leigh Paulden are not affiliated in any way with the Growth Faculty.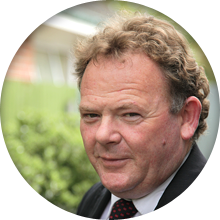 Leigh Paulden
"I bring my clients executive education that has been internationally tested and proven to drive business performance. I understand the factors that influence growth and business practice and create the clarity and certainty you need to make great decisions for success."
Leigh Paulden is an internationally certified business consultant working alongside New Zealand businesses serious about growth.
LET'S TALK TODAY!