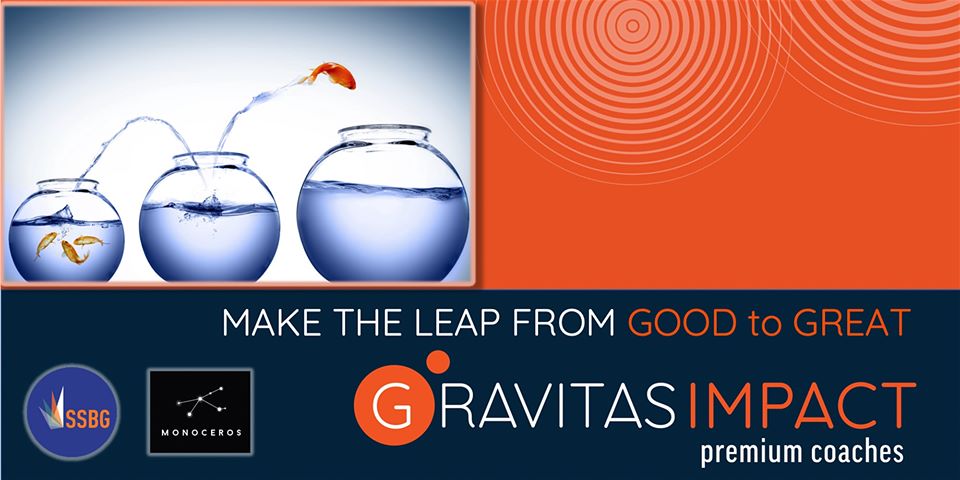 Great companies distinguish themselves by leveraging the Four Decisions® to catalyse leadership and accelerate scale. Find out how in NZ.
About this Event
As NZ's only Senior Certified Gravitas Impact Business Consultant, Leigh Paulden is passionate about mid-market business and works with leaders who are seeking a proven framework and expert guidance to drive their performance.
He has found that great companies distinguish themselves by leveraging the Four Decisions® to catalyse leadership and accelerate scale.
During this exclusive event you will learn how to maximise your revenue, profit and time – and ultimately enjoy breakthrough business growth.
What are the Four Decisions®?
In any business no matter what challenges you face, four critical decisions impact your ability to scale growth.
1. PEOPLE | Attract and keep the right people for strong healthy happy culture
2. STRATEGY | Create a truly differentiated strategy to drive revenue growth
3. EXECUTION | Tighten up execution habits to increase net profit
4. CASH | Build and conserve cash reserves to weather storms
Who should attend?
Leaders who value growing themselves and are determined to scale their organisation.
Specifically, this workshop is beneficial for Growth minded CEO's and Managing Directors and their senior leadership teams who oversee and lead Mid-market organisations.
All workshop participants will receive:
– A copy of Rocks and Sand "A practical insight to business growth"
– A 4D assessment to acid test your organisation's relative 4D health
– A 30 minute catch up with a Gravitas Coach pre-workshop to understand your business and your 2020 growth objectives
– An opportunity to connect with and learn from other CEO's and Senior Executives in the growth sectors of New Zealand's Mid-market ecosystem.
Date And Time
Thu, 12 March 2020
9:00 AM – 2:00 PM
Location
B:HIVE
72 Taharoto Road
Auckland, Auckland 0622
Tickets
$395.00 | Limited Seating Admission
How will the Four Decisions® benefit your business?
Once you prioritise and fulfil the Four Decisions®, you will maximise your revenue, profit and time – and ultimately enjoy breakthrough business growth.
PEOPLE
Is everyone in your company aligned with your mission and making the right contributions? If not, the resulting challenges can consume tremendous emotional energy, stealing your focus from other critical decisions.
• Become a magnet for A Players
• Align your team around core values, purpose and shared culture
• Learn how to keep a customer from monopolising too much energy
Let us help you focus on getting the right people on the bus. It's amazing what happens when you have a powerful culture, accountabilities and metrics.
STRATEGY
Do you have a truly differentiated strategy? A slowdown in top-line revenue growth indicates strategic challenges. Maybe your core customer base has changed. Perhaps your goals need refreshing. Call it your unique selling proposition (USP), differential advantage, or brand promise—you'll know it's working when revenues and your bandwidth grow as rapidly as you want.
• Clarify your core values and brand promise
• Determine your 3-5 year key strategies to catapult your growth.
Let us help you get everyone on board with a concise, clearly articulated strategy that directs your resources to the right growth activities.
EXECUTION
One common challenge that quietly sneaks up on growth companies is the subtle transition from excellent, precise execution to passivity, complacency and eventually poor execution. By tightening your execution habits, you can dramatically improve gross margins and profitability while saving time.
• Fine tune processes to run without drama
• Create a culture of accountability
• Learn and apply execution disciplines
Let us help you reduce the time it takes to manage your business by up to 90%, so the leadership team can spend more time on market-facing activities.
CASH
Are you creating enough cash to fund growth? The primary rule for an entrepreneurial climate is that growth demands a healthy funding forecast. That's why we encourage companies to calculate their cash conversion cycle, the time that elapses between spending a dollar (marketing, design, rent, wages, etc.) and earning it back. The more you shorten this cycle, the sooner you can overcome entrepreneurial lethargy.
• Learn how to measure your cash conversion cycle
• Accelerate cash flow to fuel your growth
• Improve your sales cycle to make sure you are never short on cash
Let us help you dramatically improve your cash conversion cycle and generate sufficient internal cash to fuel your growth.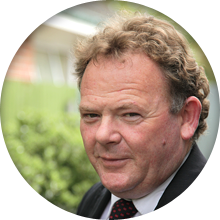 Leigh Paulden
"I bring my clients executive education that has been internationally tested and proven to drive business performance. I understand the factors that influence growth and business practice and create the clarity and certainty you need to make great decisions for success."
Leigh Paulden is an internationally certified business consultant working alongside New Zealand businesses serious about growth.
LET'S TALK TODAY!