Clarity and focus leads to brilliant execution
Are you experiencing fast growth and feel like you're flying by the seat of your pants? Perhaps your business has strong potential for growth but you're bogged down in day-to-day management?
Many businesses get to the point where they need expert advice, education and support to achieve scalable and sustainable business growth.
Gazelles International Certified Coach Leigh Paulden uses world-leading, proven methodologies and strategies to help NZ business owners, executives and management teams gain clarity, think differently, execute brilliantly and attain success.
About Gazelles International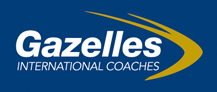 Gazelles International is an executive education, business consulting and coaching organisation. Founded by Verne Harnish, best known for The One Page Strategic Plan and the Rockefeller Habits, and recognised as one of the best business thinkers in the world, Gazelles uses thought leadership to help companies succeed.
Serious about success?
As one of only three certified Gazelles International Business and Executive Coaches in NZ, Leigh's services are in demand by companies serious about gaining national and global market share.
With the backing of Gazelles International, Leigh and his team at Scalable, Sustainable Business Growth (SSBG), bring the right tools, focus, remedies and strategies to ensure you get the growth and rewards your business and people deserve.
Achieve excellence
To take your business to the next level, Leigh guides you through the proven Four Decisions Framework, focusing on the decisions you must get right to maximise your revenue, profits and time. It is a whole-of-business approach centred on People, Strategy, Execution and Cash.
With full business engagement, Leigh helps you develop a culture that encourages everyone to deliver impactful results including:
Clarity – on business milestones and defined strategies to reach those goals
Focus – refined business processes to give you time to focus at the strategic level
Impact – structural review and remedies for immediate benefit
Engagement – total engagement that creates motivated and productive teams
Growth – increased profits through sustainable growth
Excellence – personally and for your business
Learn how the 4 Decisions Framework will help your business succeed.
Get on the path to success
Are you ready to clarify your goals, refine your systems and create strategies for scalable sustainable business growth? Contact Leigh to discover how he can help move your business forward.
WHAT OUR CLIENTS ARE SAYING