The rules of business are changing. The strategies that companies have used to succeed over the past decades are now being superseded. Mid-market growth companies need to radically change their approach to strategy to compete. Their leaders must change their mind-set to outthink their competition, disrupt and innovate. An Outthinker growth strategy will help you to gain a competitive edge in your marketplace.
"The winners of today are competing with a new set of rules and are flustering their traditional competitors as a result. The thinkers first dismiss the outthinkers, then they ridicule them; eventually they realise the outthinkers have figured out something new and then they try to beat them. But if the outthinkers play their game right, by then it is too late." Kaihan Krippendorff
About Outthinker


In 2004, a team of McKinsey consultants realised that the traditional strategic planning approach employed by most mid-sized businesses constrained innovative and strategic thinking. Conventional strategy approaches were designed to encourage businesses to repeat past strategies and performance.
Over the subsequent years, after leaving McKinsey, Kaihan Krippendorff and his team developed the Outthinker Process and honed it in practice. Focusing on the strategic foundations of business, the methodology is proven to accelerate growth rates by 100%-120%.
Now, Outthinker has been applied to over 300 companies globally including Lockheed Martin, Microsoft and Johnson & Johnson. It is recognised as a leading framework to achieve company-wide strategic clarity, innovation and disruptive strategy.
Achieve Strategic Clarity
The Outthinker Process explains that the best way to win the strategy game is to be so unconventional you disorient your competition until they are unable to respond effectively. This is what it means to "outthink" your competition.
To do this effectively, businesses must:
Recognise when an industry is rigid
Identify a strategy others have ignored
Validate whether this strategy is better
Execute the strategy in a unique way
The Outthinker Playbook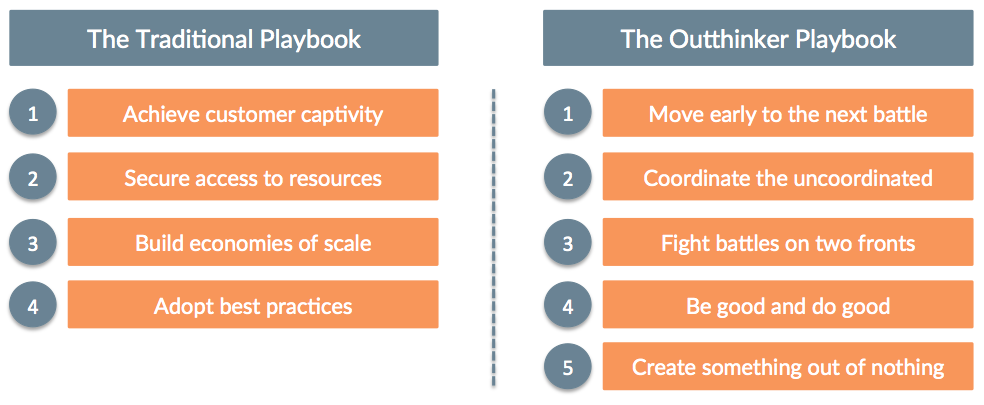 The Outthinker Process and Habits
The Outthinker approach pivots on five habits and a five-step process that helps leaders see and then realise unorthodox solutions to society's problems. When applied, these habits and this process generates dynamic new strategies. This is where you find disruptive strategy, innovation and strategic clarity.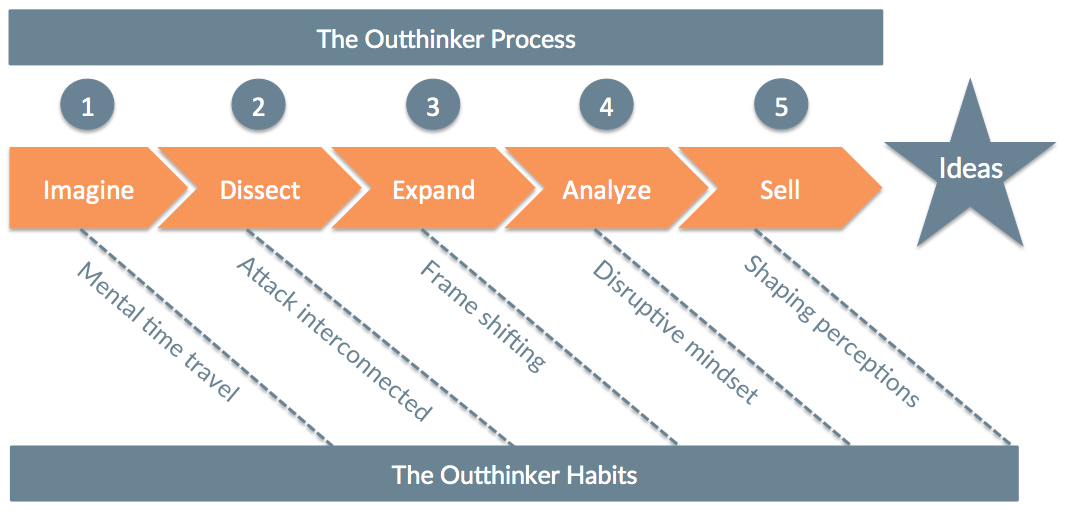 Outthinker Growth Consultants
Outthinker Growth Consultants undergo rigorous training to be certified. SSBG Director Leigh Paulden is one of only six Certified Outthinker Growth Strategists in Australasia. Find out more about Outthinker Certification.
Get on the path to success
Do you need help with developing dynamic new strategic options and a game plan that has strategic clarity? Contact us today to discover how we can help move your business forward.
WHAT OUR CLIENTS ARE SAYING