Behind every great business leader is a bookshelf of business books that helped them along the way—a collection of ideas, strategies and literary toolkits that they have turned to when seeking inspiration and knowledge. As a business coach to CEO's and executive teams of mid-size market companies, I have read those same books and have created a Business Library of those I consider the most relevant, practical and proven. Books to help you grow and succeed in your business. They cover everything from disruption, to pricing strategy, to customer-centric business models. Some are recent publications and offer the latest developments for an ever-changing market. Whilst others are decades old yet contain foundational skills still applicable today.
The Christmas and summer holidays often bring with them an opportunity to take some time and catch up on our reading. There is nothing quite like sitting outside in a warm, gentle breeze, shaded from the hot southern sun and enjoying a good book about your favourite subject – how to grow your business. So before the planning begins in earnest for 2022, I have compiled my top list of books to peruse before the office desk beckons.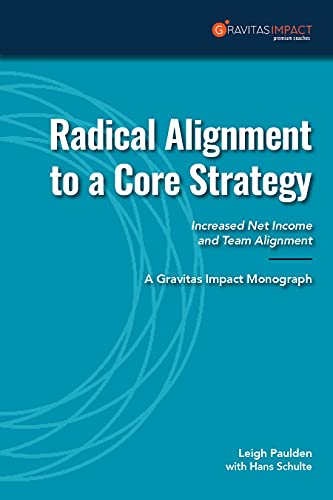 Radical Alignment to a Core Strategy: Increased Net Income and Team Alignment
By Leigh Paulden and Hans Schulte
This year, I was honoured to contribute to Gravitas Impacts Monograph Collection because of my long-term contribution to the business's successful strategy. Published in September, the book focuses on gaining clarity in your company strategy, developing it to the extent of being radical, and aligning it within every aspect of your business. Available from Amazon.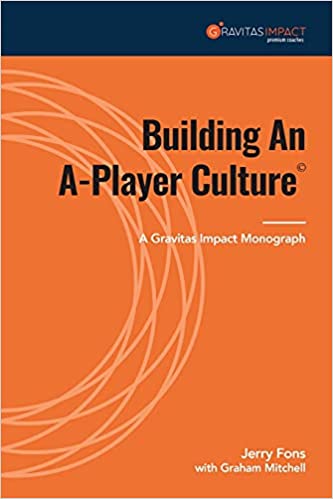 Building and A player culture
By Jerry Fons and Graham Mitchell
The second title in the series of four monographs published by Gravitas Impacts since 2020. In this book, the authors focus on how to improve employee engagement and culture in your business. They show you how even small shifts can lead to exceptional gains in your bottom line through practical examples and actionable tools. They argue that it is up to you as the CEO to embed a culture that engages and inspires your team to be the best. Available on Amazon Kindle and paperback.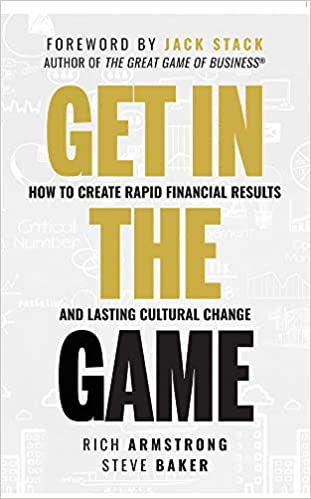 Get in the Game: How to Create Rapid Financial Results and Lasting Cultural Change
By Rich Armstrong and Steve Baker
Based on the experiences of Jack Stack in the 1980s, the authors expand upon the premise of open-book management business strategy with a ten-step implementation guide to embedding it in your company. Levelling the playing field in your business allows everyone involved to participate, take action, and be responsible for its success. Available from Amazon.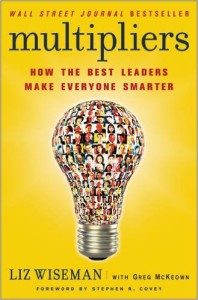 Multipliers: How the Best Leaders Make Everyone Smarter
By Liz Wiseman
Are you a genius or a genius maker? In this book, the acclaimed Wall Street Journal bestseller shows why some leaders have a negative effect on the capability of their employees whilst others attract positivity and receive better results from the team. The Multipliers inspire others; The Diminishers have to be the smartest person in the room. Highly engaging, the author has analysed the data from interviews with over 150 leaders and sets out the five disciplines required to become a Multiplier instead of a Diminisher. Available from Amazon.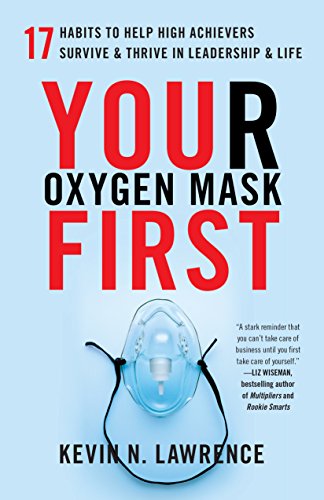 Your Oxygen Mask First: 17 Habits to Help High Achievers Survive & Thrive in Leadership & Life
By Kevin N. Lawrence
Being a leader is not an easy role unless you have the skills, attributes, and habits required to always stay at the top of your game. In this book, the author has studied and tested the theories of great leadership and presents a survival guide for those at the top. He argues there are seventeen habits to being a solid and resilient leader. Available on Amazon Kindle and in paperback.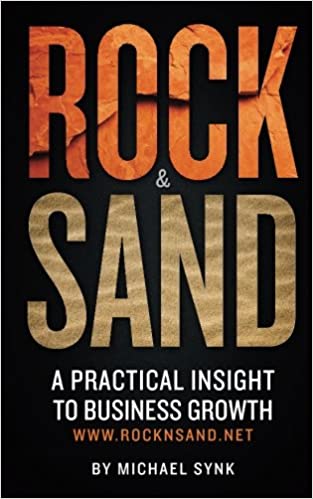 Rock and Sand: A Practical Insight to Business Growth
By Michael Synk
Understanding the connections between strategy and execution is like moving rocks and pushing sand, according to well-known business author Michael Synk. In this compelling book, the author provides practical guidance on simplifying strategy and execution and creating a business model that paves the way for growth.  Available on Amazon.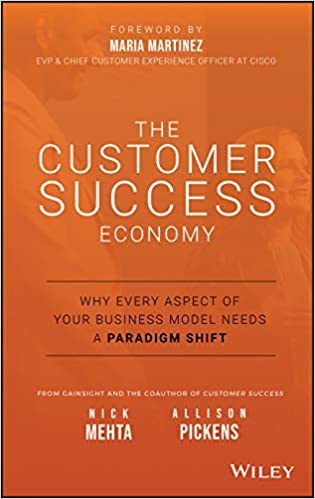 The Customer Success Economy: Why Every Aspect of Your Business Model Needs a Paradigm Shift
By Nick Mehta and Alison Pickens
If you don't value your customers, you do not value your business. In this guide to transforming your business into a customer-centric one, the authors argue that to survive in the digital age, you must focus on the customer experience throughout their interaction with your company. They offer advice on working through the transitional pains of leadership roles, strategies and responsibilities so that the entire business works together to attract, service and retain customers.  Available on Amazon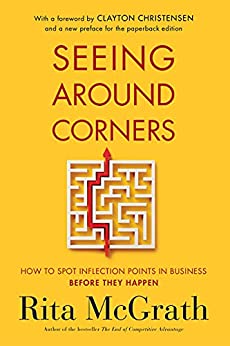 Seeing around Corners
By Rita McGrath
Inflection points are those paradigmatic shifts in the business landscape that can either create new opportunities for business or catastrophic consequences for companies suddenly left with no market. The author argues that only those business leaders who "can see around corners" can spot the disruptive inflection points before they arrive and prepare accordingly. But also that you do not need to be a clairvoyant to see them coming as the disruption is not random. With the right strategies and tools, business leaders can anticipate, understand and capitalise on the disruptive changes in the marketplace. Available on Amazon
If you would like to discuss any of the books recommended and how the strategies and tools discussed within them may be of use in your business, give me a call so we can get started on scaling up your business in 2022.