Building Business Champions
Leigh Paulden creates the clarity and certainty you need to make great decisions, so you can build the best business to work for, the best business to buy from, and the best business to lead.
Leigh is passionate about mid-market business and works with leaders who are seeking a proven framework and expert guidance to improve their performance.
Leigh inspires business champions to:
Drive and manage growth
Build capability and stimulate teams
Achieve scalable and sustainable success
"I understand the factors that influence leaders and business practice. I am passionate about seeing New Zealand businesses succeed, here at home and on the world stage."
– Leigh Paulden
Leigh's Qualifications
GI Certification – Leigh is the only Senior Certified GI Business Consultant in New Zealand
Outthinker Certification – one of only six Certified Outthinker Growth Strategists in Australasia
30+ years of business experience:

17 years' as a business consultant
7 years' as a Gazelles Scaling Up consultant
7 years' Certified in the Four Decisions
30+ different industries
Leigh's Background
From the time Leigh was a teenager, business growth strategy fascinated him. Leigh spent his 20's in various roles, working in a range of organisations, trying to glean as much as he could. From the warehouse to stock control, logistics, sales, product management, production planning, finance, accounting; you name it and Leigh has been part of it!
By the time he was in his early 30's, Leigh's broad range of experience across every part of a business, in various industries, meant he was ready to take on a GM role. It's here that he learnt about management, capacity and growth. He took a small business to the national stage in just six months and turned it into a multi-million dollar business within 12 months. It quickly became clear to Leigh that he was passionate about and excelled at growing people and business.
Leigh honed his skills by seeking out and immersing himself in the best executive education in the world. He could immediately see what a huge impact he could have in the world of business if NZ businesses started using these proven business strategies at home.
Leigh spent years doing his certifications and immediately after he started working with NZ businesses, his clients could see the benefits in action. Leigh currently works with clients with combined annual revenues of $231m and last financial year, client average growth was 23.2%.
"The best part of my day is seeing my clients' visions for their business come into reality."
– Leigh Paulden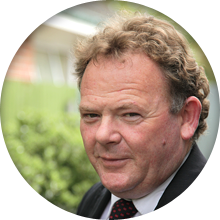 Leigh Paulden
" I bring my clients executive education that has been internationally tested and proven to improve business performance. "
Leigh Paulden is an internationally certified business consultant working alongside New Zealand businesses serious about growth.
LET'S TALK!


WHAT OUR CLIENTS ARE SAYING

Get on the path to success
Are you ready to clarify your goals, refine your systems and create strategies for scalable sustainable business growth? Contact Leigh to discover how he can help move your business forward.