What Great Brands Do: The Seven Brand-Building Principles That Separate the Best from the Rest
By Denise Lee Yohn
Reviewed by: Leigh Paulden
Who should read this book: Companies who are well down the track for implementing the Scaling Up tools and methodology.
"Simply put, your brand is what your company does and how you do it. Your brand is not what you say you are—it's what you do."
― Denise Lee Yohn
Leigh Paulden's comments:
What Great Brands Do is an extremely important book for any company to read and understand that their brand is their business. It details what great brands do and what they don't do, how they think as a brand, how they look at their brand, and how they use their brand as a competitive advantage. It also shows how great brands look at their customers.
This book shows you how to map out your touchpoints as a brand, prioritise and manage them and how to optimise them. Overall, it gets your company really clear about who it is as a brand, as well as how and what you need to do with regard to your customers and your marketing.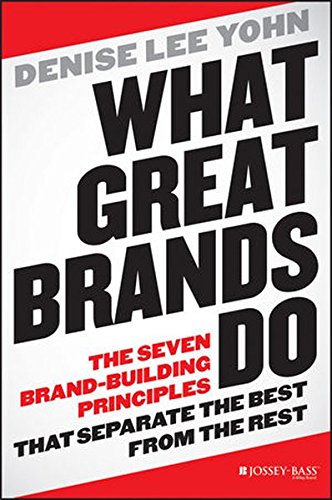 About The Book
Hardcover: 272 pages
Publisher: Jossey-Bass
Published: 7 January 2014
Language: English
Genre: Business & Money > Marketing
Average Review: 4.5 out of 5 stars
(90 total Amazon reviews)
Get Business Insights
Leigh's recommended reading of must read articles, books and tools to help you grow. Delete the fluff and read the good stuff.