The Five Roles to Evolve Beyond your Leadership Comfort Zone
By Brad Giles
Reviewed by: Leigh Paulden
The book is focused on: What is the difference between a good CEO and a great CEO?
Who Should Read Made to Thrive: All CEO's and General Managers, especially emerging mid-market leaders. .
"In order to make your effort count for the most, it's important to understand that the role of a leader is really about not doing other people's job, and doing your own."
― Brad Giles
Leigh Paulden's comments:
Brad Giles has over twenty years' experience as a successful entrepreneur, strategic planner and leadership coach. He has twice been recognised as a BRW Fast 100 founder, an EY Entrepreneur of the Year finalist, and is actively involved in the Entrepreneurs Organization (EO).
The content of this book is based on the author's observation and interpretation of leadership styles from his 20+ years as a leadership coach and his own experience as a serial entrepreneur. He backs up his findings with published research into what makes a successful CEO.
His writing style is concise, easy to read and very clear about what is required in order to be a successful CEO. His observations are similar to what I have seen over the 19 years I have worked with General Managers and CEO's and I agree with the points and suggestions he makes for improvement throughout the book.
I think this is a fantastic book for emerging mid-market General Manager and Chief Executives. Giles outlines what steps to take in order to succeed, and what procedures should be in place within the business in order for success to be possible. He provides simple and effective tools throughout the book on how to identify opportunities for improvement; and where weaknesses may be found and mitigated with a company structure.
Giles also explains the role of the CEO once more managers are added to the leadership team and what changes they may need to make to their own role as a result.
Overall, I think this book to be a good resource for any CEO and General Manager looking to improve their and their company's performance.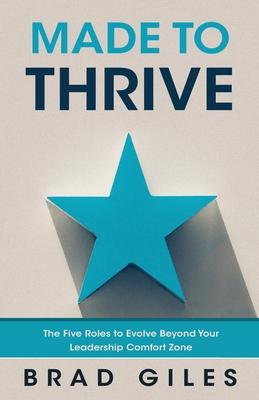 About The Book
Paperback: 274 pages (Kindle also available)
Publisher: Evolution Partners Pty Ltd
Published: 01 November 2019
Language: English
Genre: Business & Money > Management & Leadership
Average Review: 5 out of 5 stars
(2 total Amazon reviews)
Get Business Insights
Leigh's recommended reading of must read articles, books and tools to help you grow. Delete the fluff and read the good stuff.