A lesson in how to create the growth rate of a fast 50 company
How Deloitte Fast 50 award winner Carus grew by 718% in two years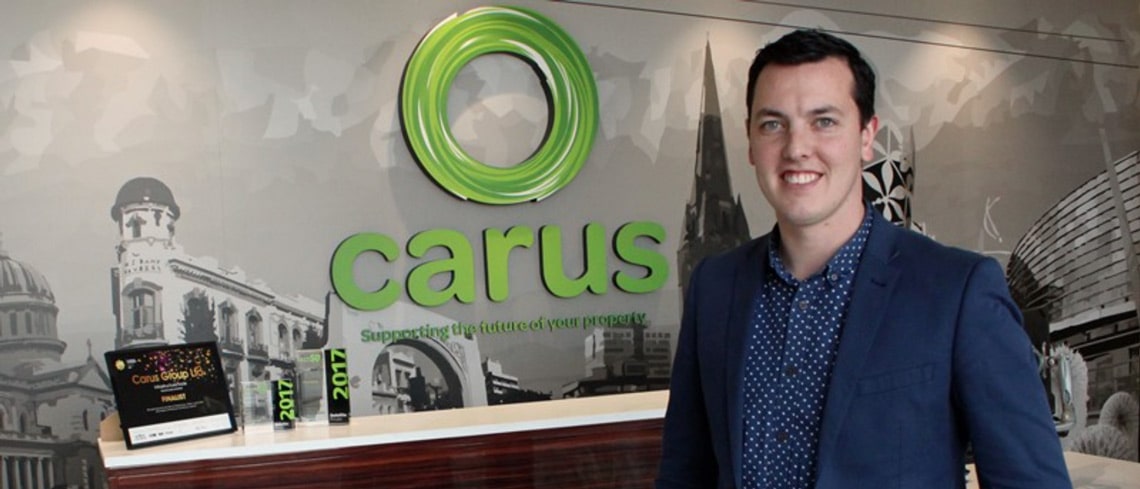 Carus is a professional painting and maintenance business. They specialise in extending and improving the serviceable life and value of property. Like other companies in their industry, they experienced a boom in work after the Canterbury earthquakes in 2010/11 and started to grow exponentially. They had plenty of work but not enough tradespeople and the systems and process they had in place were hampering growth instead of helping it.
They knew that the repair work would not last forever and they wanted their business to be a long-term venture. They were also running themselves ragged.
"Everyone was running around like foxes, everyone doing everything. As much as we had a job description on piece of paper, there's probably no one that was actually just doing just their job description. Everyone was doing a bit of everything. Too many people, wearing too many hats. No clear lines of communication meaning that everyone was talking to each other, but the right people weren't getting the right messages – creating a ceiling of complexity."
The Challenge
In 2015, they approached Leigh to help them solve the problems they were having, manage growth, and create a sustainable future for the company.
To begin with, Leigh asked them a series of questions, designed to help in the creation of a strong and clear strategic plan.
What was their purpose?
Why they were in business?
What did they want to achieve?
Where did they want to operate in the market?
He then asked Carus to define their company culture. What behaviours and values did they want to embrace?
#1 – Defining Purpose and Values
Carus and Leigh worked together to develop the Carus mission:
"Leading the market with a professional, highly trained painting and maintenance operation which is flexible to servicing all our clients' needs."
They would achieve their mission by staying true to their purpose and core values. Their purpose would be to improve the serviceable life and value of property assets through general painting and individually tailored asset management solutions. Their core values would be tied to their staff having pride in their appearance; being passionate and committed to their work; doing what they said they were going to do; caring for others and their property and being willing to learn and grow.
These values were clearly communicated to staff and a commitment to them was sought from all staff, including senior management.
Creating a positive work culture and employing people who were aligned to the company's values was the next step Leigh and the management team worked on.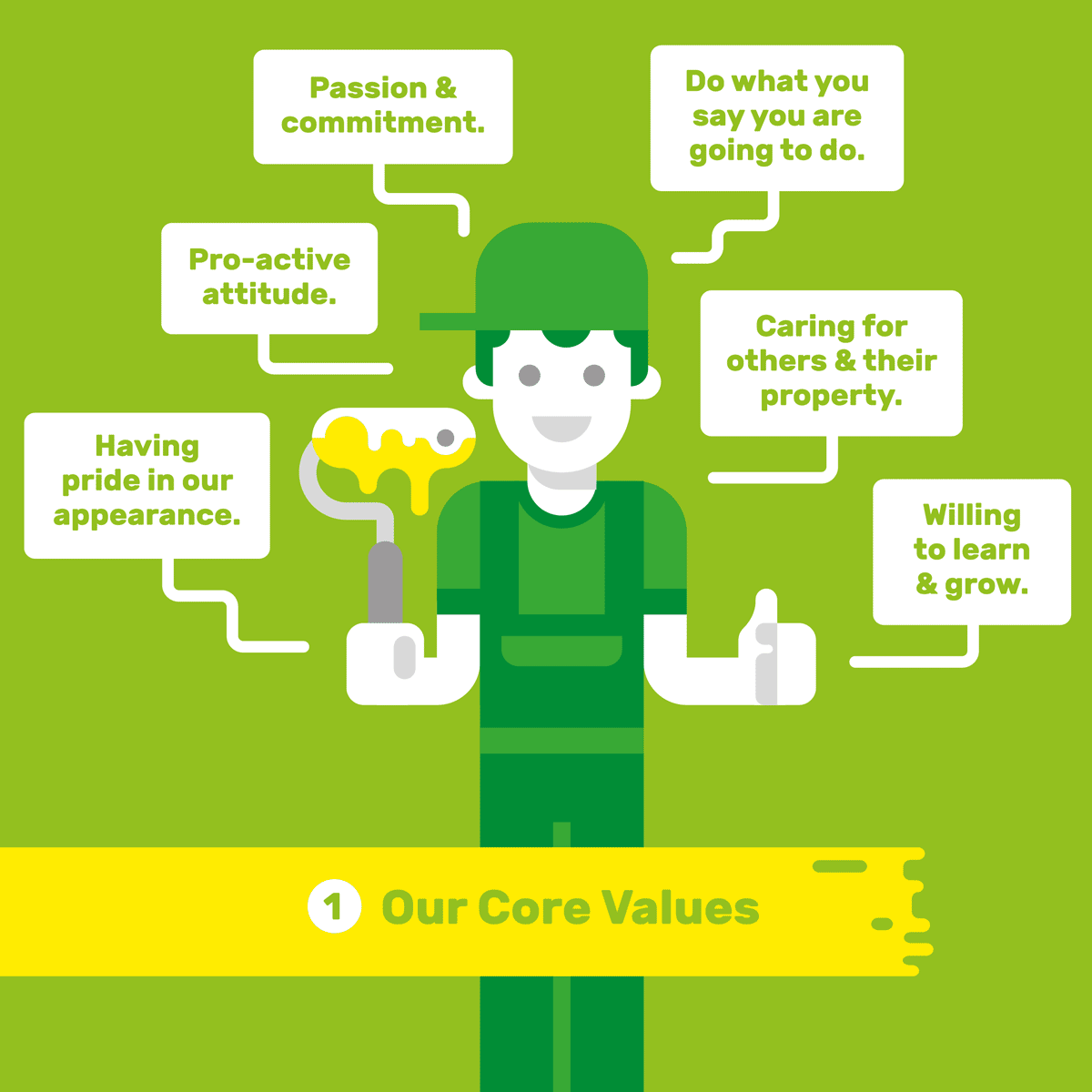 #2 – Improving Capability and Capacity
Improving the capability and capacity of the people within Carus had a dramatic effect on productivity and staff were now well equipped to handle growth. With clear KPIs, expectations and lines of communication, issues were resolved much more quickly, and staff no longer spent time behaving like 'foxes'.
The 'fox' referred to here is from the 'Hedgehog and the Fox' analogy in Jim Collins ground-breaking business book
Good to Great
. By its very nature, a hedgehog is a dull creature…simple, lumbering. A fox, by contrast, is cunning, clever, and poking its nose everywhere. Great companies are like hedgehogs – they discover what they can do best, and they stick to it. The hedgehog concept is used the world over by successful companies because it requires businesses to answer three critical questions: What can I do best? What makes money? What ignites my passion? Companies that find the common ground to all three answers – succeed.
Good to Great
is in Leigh's top five must-read business books because it addresses how a good company become a great company.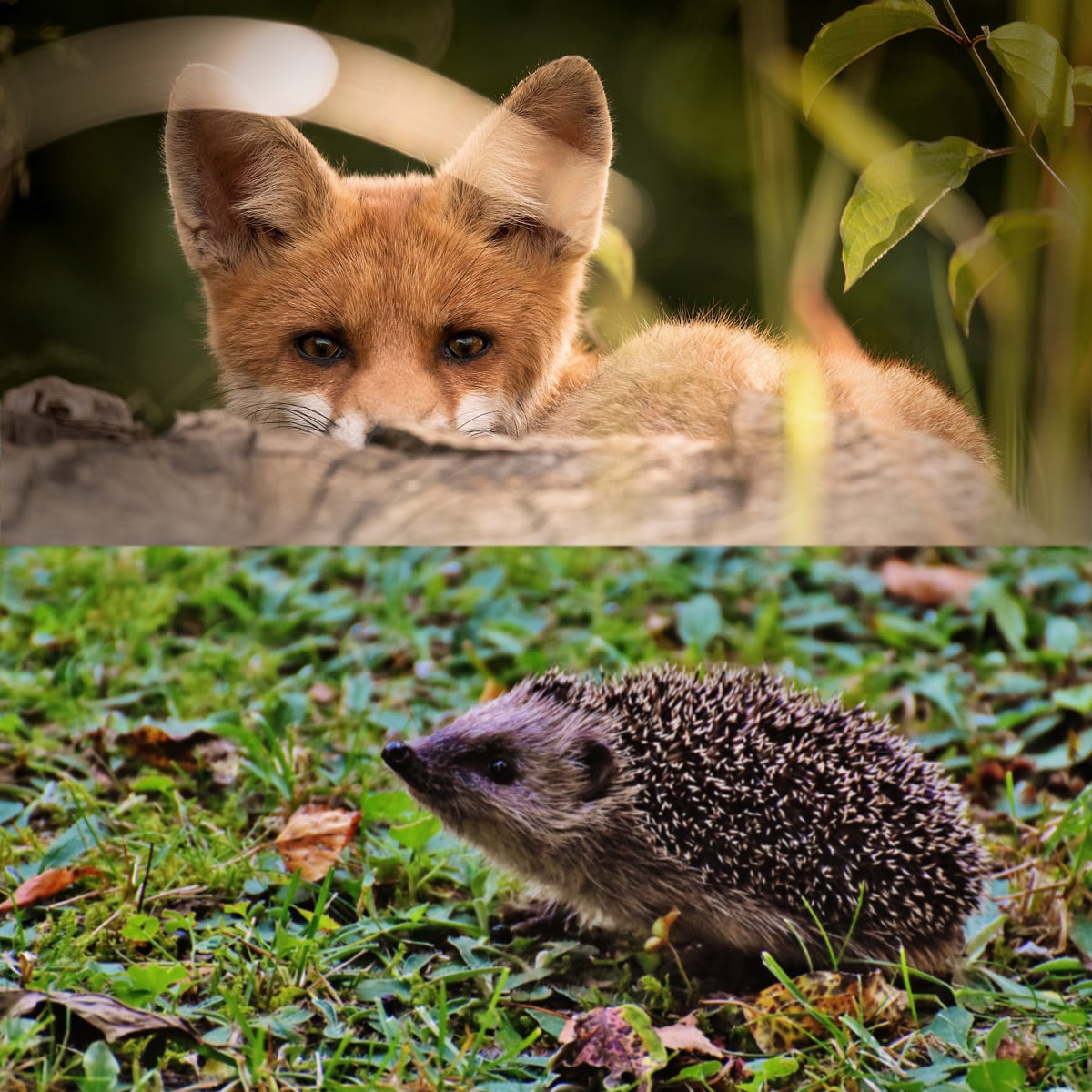 #3 – Executing with Excellent Systems and Processes
The next step Leigh and the Carus team tackled were the systems and processes required for sustainable growth.
This involved creating thorough standard operating procedures for each business function. Every time a task was completed it was now done with efficiency and consistency, thereby reducing errors and speeding up execution.
The Outcome
The results speak for themselves. In the 2016-2017 financial year, Carus recorded a 718% increase in growth and were placed fifth in the 2017 Deloitte Fast 50, and number one for services in Canterbury.*
They have grown significantly over the last four years and currently operate across six locations in New Zealand (three were opened in the last year). Their immediate goal is to solidify a stronger nationwide presence, with the potential for two more new branches in the not too distant future.
The one page strategic plan (OPSP) was one of the business frameworks that Leigh used to help Carus set their objectives and goals. The OPSP has given them the structure and clarity around their 3-5 year goals, their yearly goals and their quarterly rocks. It is reviewed quarterly, enabling them to move at pace with the market and refocus their priorities for the next quarter. Management all work from 'the same page' and a common goal. The OPSP is still being used to this day.
Harvey Fisher, General Manager of Carus, strongly believes in having a clear vision and mission in order to be a successful business. He also agrees with Leigh that it is important for all team members to believe in a common goal and is grateful to him for all the help and support he has given him and his team. Harvey says: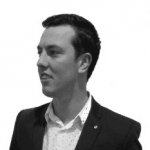 "As a new company wanting to grow quickly, Leigh has helped us to think big strategically, ensure our systems and processes are set up to cope with the growth and to stay focused and aligned as a team."
Carus is a shining example of what can be achieved with a clear vision, purpose, strategy and a productive and happy team.
* They were the fastest growing services business in the South Island in the 2017 Deloitte Fast 50 and the fifth fastest-growing company nationwide.