How SalesStar made the leap from home business to a global force in sales transformation.

From small beginnings as a home-based business set up in a spare bedroom, SalesStar has grown to become a major global player with ten practice partners in six countries – New Zealand, Australia, the United Kingdom, Sweden, the USA and Mexico.  
New Zealand-based company SalesStar is a leading sales transformation company that helps mid-market B2B companies develop their sales strategy, transform their sales teams, exceed sales targets and grow top-line revenue.
Working with growth-minded business leaders, SalesStar provides their clients with the clarity, skills, and overall strategy required to grow sales and achieve record results. By utilising sales training, coaching, and innovative technology, they transform and empower hundreds of CEOs and business owners worldwide.
Their Challenges
Many businesses grow to a certain point simply by doing what they do well and without planning strategically for where they want to be. Except, when you grow quickly without direction, eventually you will find that your growth will suddenly come to a halt and plateau. This was certainly the case for SalesStar:
Growth had stalled
SalesStar had been performing well in New Zealand and Australia, however, they eventually reached a point where their growth had stalled. For three years, their revenue had reached a plateau and they struggled to break into the overseas market.
The CEO of SalesStar, Paul O'Donohue, acknowledged that one of the reasons for the stalled growth was the result of the company not aligning with its core strategy.
"I get distracted by the bright, shiny things. I recognise that I was getting in the way of growth because I was too far ahead of myself in terms of technology and being a futurist. We ended up trying a few things that probably were too far out and way off what our core was".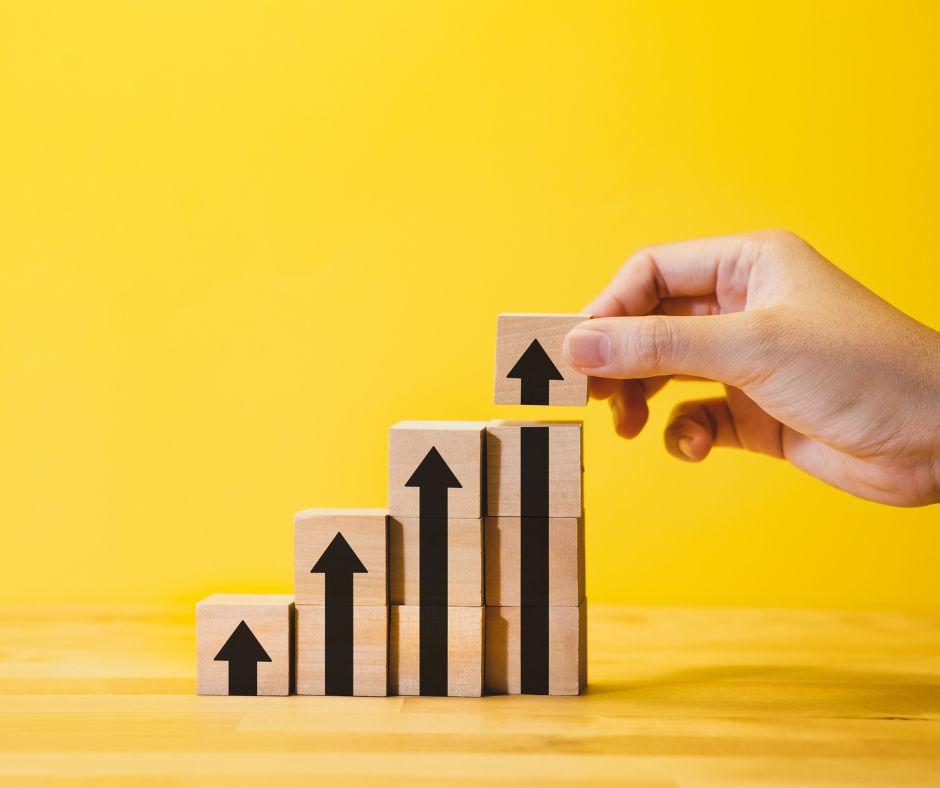 The team was not aligned
Clearly defining what each person is responsible and accountable for, and has authority over, is critical when scaling a business. As the members of the SalesStar leadership team were not in alignment with the core strategy, they were experiencing fragmentation and the business started to pull in different directions – hindering growth.
"As we started to grow too, the leadership team were tripping up over each other because, as you know, as we grow all of a sudden, the role clarity gets a bit blurred."
When mid-market companies work to a loose, non-specific plan, they often do not have the structure, direction or cohesion that is required to sustain revenue growth. As a result of the challenges the company was facing, Paul wanted the business to hone in on their core strategy, improve their execution, and better align their leadership team.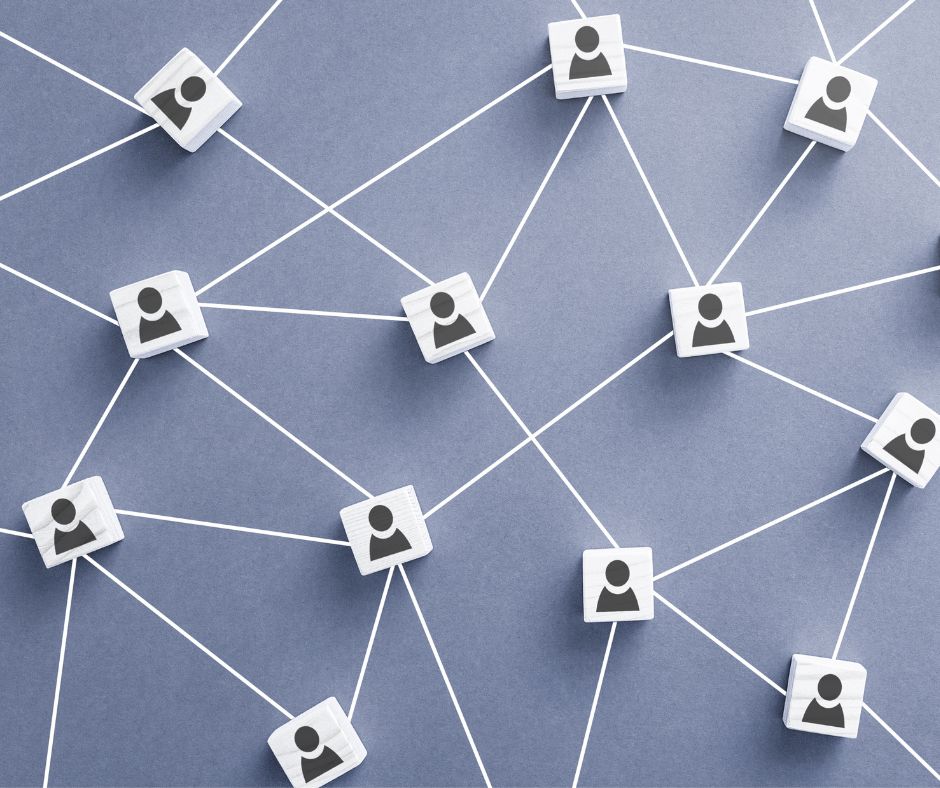 Why get a business coach?
As professional development coaches themselves, Paul and his team knew they would eventually get to where they wanted to be, however, they knew that they would get there quicker and with fewer mistakes if they brought in an outside advisor. Someone with a fresh perspective would also remove the possibility of internal operational bias that can sometimes hinder decision-making.
"It's kind of like when you're driving a car, you are used to driving, but sometimes it's nice to be showed around…. It was nice just to be a participant in the strategy session and have someone that was impartial to some of my ideas".
In particular, SalesStar wanted an outside advisor to facilitate strategy meetings, someone with the experience to hold them accountable to their policies and Rocks (quarterly goals) and who understood the industry they operated in.
Paul knew that as a senior business consultant and growth advisor for a global business consultancy, Leigh Paulden had the experience and knowledge they needed to take their company to the next level. Paul also wanted someone who could help him be a better CEO and had seen the difference Leigh's coaching had made for others.
And, the other thing I was looking for is how to be a better CEO. You know you can read all the books you want. I'm looking to be a better leader, better CEO, and yeah, we certainly have achieved that."
The Solution
Strategy
An effective strategy clarifies where you need to focus your efforts; where to execute them; what to say no to, and where not to waste time. This was a key priority that SSBG director, Leigh Paulden, supported SalesStar with.
SalesStar stripped apart their existing strategy by utilising the Hedgehog Concept found in Jim Collins's ground-breaking business book Good to Great.
This process revealed that SalesStar had been trying to grow the overseas part of their business using a strategy that deviated from its core purpose – to be the best in the world in empowerment coaching, achieving transformational results for their clients. Once they had realigned their overseas strategy to their core purpose and began executing it, the company's flywheel gained momentum.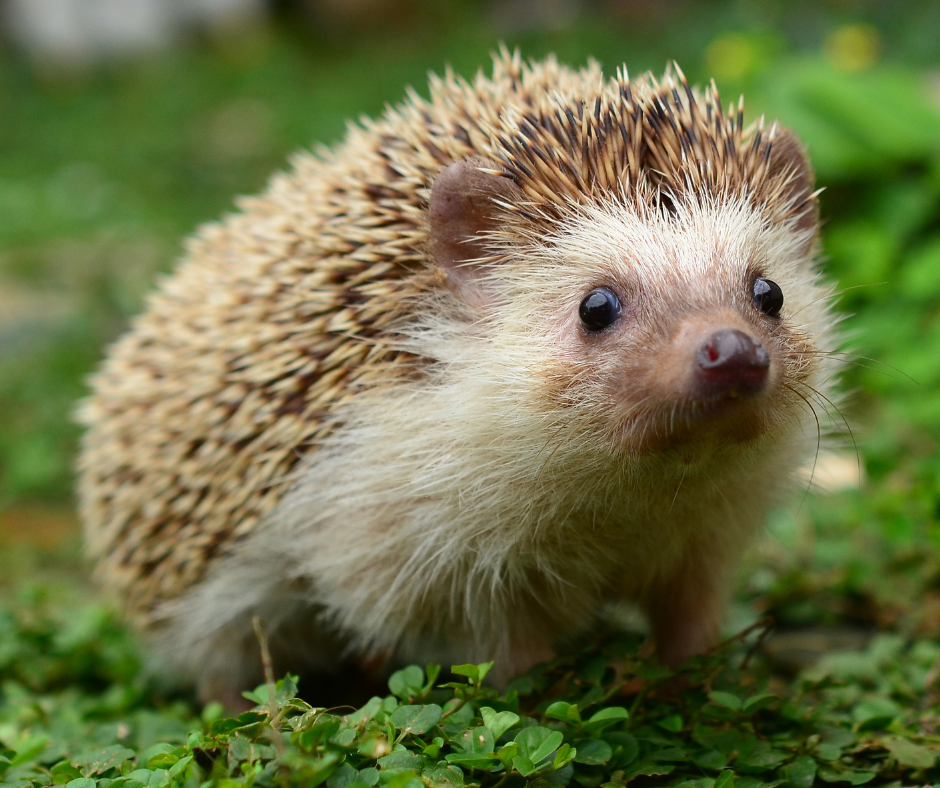 Creating Clarity
Leigh worked with SalesStar to create clarity around their company goals and future direction. This includes establishing their BHAG, looking at their 12-month goals, and setting their 90-day rocks.
"It's about distilling down what really matters. It's picking the less strategic priorities, but the ones that really will support growth".
Leigh also helped the leadership team to gain organisational clarity around the company's various roles, allowing for clear accountability and performance indicators to be created. Clear accountability is how good companies run well, achieve goals, gain efficiencies and keep their people happy.
"I feel like I've got a lot of clarity. I feel like the leadership teams are on the same page. I feel we are unwavering in our decision-making because we just go back to the core strategy. And we have the bravery to say no to a lot of things, which is a big part of strategy."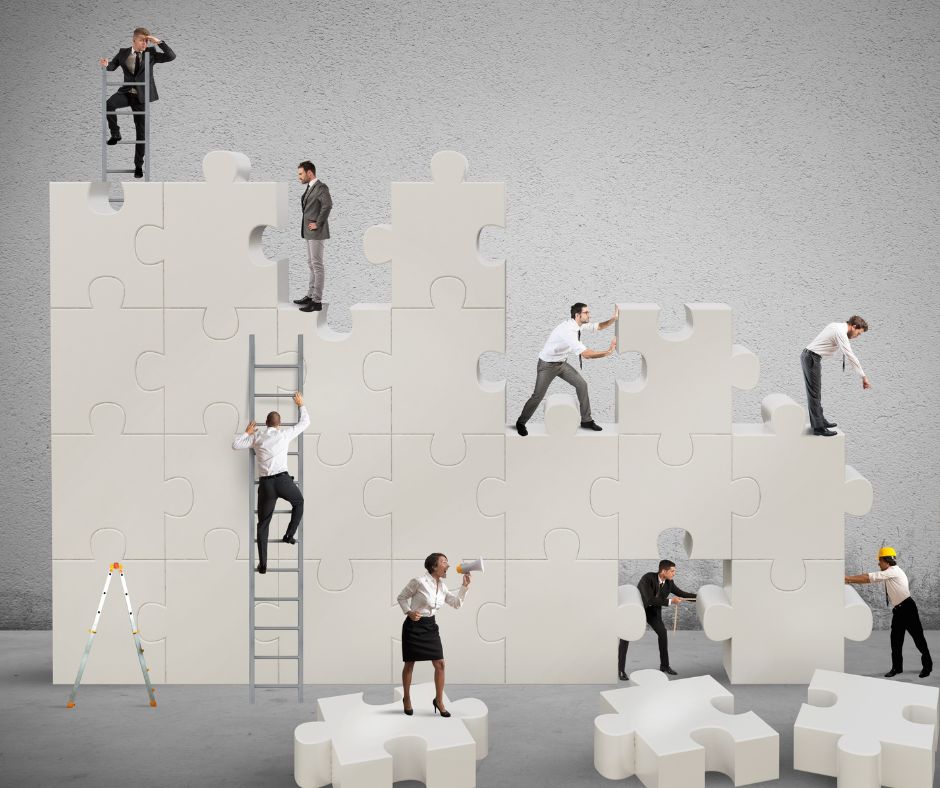 The Results
Since working with Leigh Paulden, SalesStar's revenue has doubled every year. However, the biggest accomplishment has been the company's international growth. SalesStar now has ten practice partners across six countries – New Zealand, Australia, the United Kingdom, Sweden, the USA and Mexico. Paul valued the impact that Leigh Paulden had on the business and said:
"I describe him as a diesel engine. He's just a safe pair of hands and steady. He just follows the process and takes you through it. And so we've enjoyed the process of his frameworks and his experience."
CEO, Paul is now spending less time working in the business and more on the business and its future. His leadership team also feel that they have greater clarity in their roles and "feel on the same page". There is alignment to the core strategy within all aspects of the company.
To further support SalesStar, Leigh joined their team as a permanent advisory board member. In fact, Paul considers him part of the senior leadership team.
"He's a big part of our team. Our leaders in the business really, really like Leigh and respect him. And what they would say about him is that they always feel empowered after his sessions, and they always have a lot of clarity."
* All quotes by Paul O'Donohue, CEO SalesStar
Let's Get Started
Accelerate your business growth with guidance, advice and support from an expert. Get in touch to discover how we can help move your business forward.