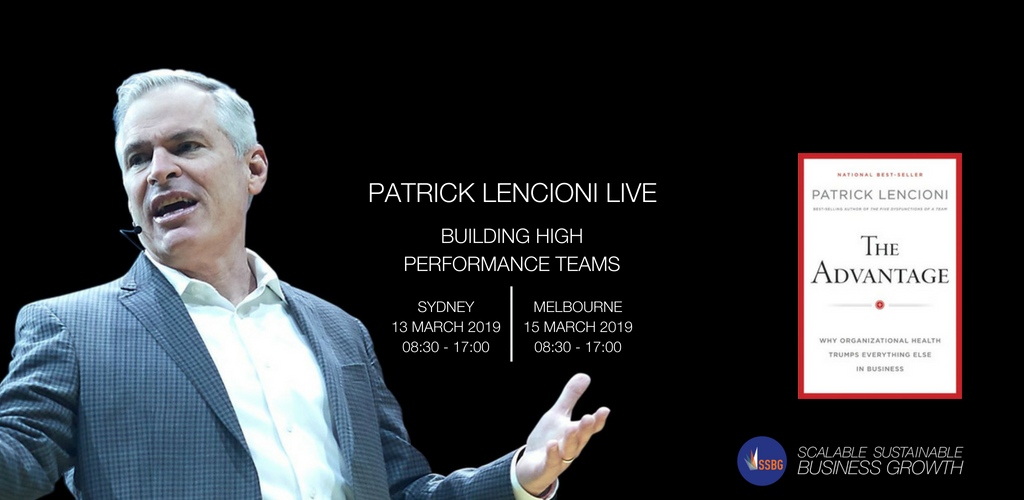 Patrick Lencioni Event – Building High Performance Teams
Patrick Lencioni, best-selling author of Five Dysfunctions of a Team and The Advantage, makes his long-awaited first appearance in Australia in March 2019.
Lencioni will be speaking in Sydney and Melbourne on March 13 and March 15 2019, delivering insights on fuelling growth and creating certainty in an organisation. We think this event is definitely worth attending if you find yourself in Australia at the time.
In this must-see special event, Lencioni, one of the world's leading business thought leaders and strong influencer of SSBG thinking and best practice, provides attendees with strategies, tools and components to drive sustainable growth and help your team reach their full potential.
This event is essential for business leaders looking to grow. Whether you are a CEO, CFO, Director or in a leadership or executive position in your business, this is the event for you.
After attending this event, you will understand:
The Four Disciplines Model of Organisational Health – how to align your organisation for greatest opportunity for growth and competitive advantage
The essential behaviours required to build a cohesive and high performing team
How to harness the intelligence and expertise of colleagues to create greater impact
The 17 habits to become a highly successful leader and drive growth in your business
Patrick will be joined by Whitney Johnson, industry expert on disruptive innovation and one of the 50 leading business thinkers in the world, as well as Kevin Lawrence, world-renowned strategic advisor and author of Your Oxygen Mask First: 17 Habits to Help Leaders Survive and Thrive.
Visit The Growth Faculty website for ticketing information.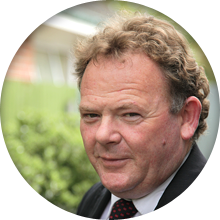 Leigh Paulden
"I bring my clients executive education that has been internationally tested and proven to drive business performance. I understand the factors that influence growth and business practice and create the clarity and certainty you need to make great decisions for success."
Leigh Paulden is an internationally certified business consultant working alongside New Zealand businesses serious about growth.
LET'S TALK TODAY!