The 'Start With Why' Leadership Forum one-day event was held in Auckland on 9 March 2017.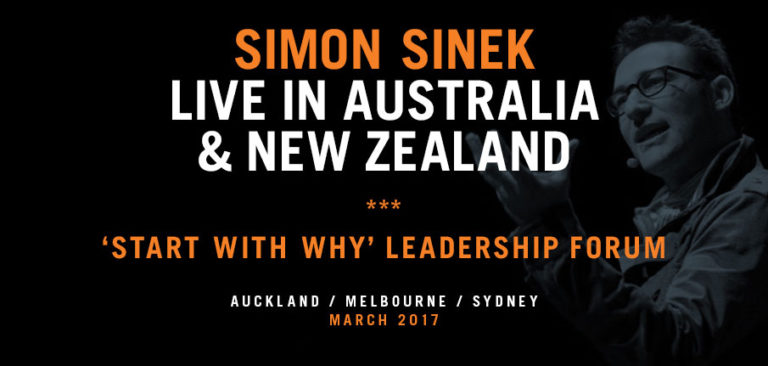 With the right conditions within a business, teams naturally trust each other and cooperate, leading to a harmonious environment with everybody pushing the business forward together. But when leaders neglect the environment in which their people must work, politics, silos, cynicism and self-interest develop, making it impossible for everyone to work together and stifling the business. The best leaders know how to build the right conditions, creating organisations in which the people are passionate and inspired, working together to do remarkable things.
Simon Sinek is one of the preeminent thinkers on leadership strategy and passionate work around the world. His ground-breaking book 'Start with Why: How Great Leaders Inspire Everyone to Take Action' has swept the globe and lead to invitations for Simon to meet with large corporations, universities, the military and government agencies.
About this Auckland Leadership Forum
Hosted by The Growth Faculty, Simon Sinek's unique Leadership Forum explained what it takes to create an environment in which people work together, feel trusted and valued, and most of all, inspired.
This was a rare opportunity for New Zealand business leaders to access one of the most inspirational speakers of our time, and guaranteed to set you on the path to inspiring your whole team to be extraordinary.
Did you attend the Leadership Forum? Did you find value in the insights presented by Simon Sinek? Or did you miss out? We'd love to hear from you.
Note: SSBG and Leigh Paulden are not affiliated in any way with the Growth Faculty.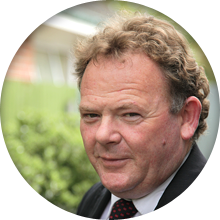 Leigh Paulden
"I bring my clients executive education that has been internationally tested and proven to drive business performance. I understand the factors that influence growth and business practice and create the clarity and certainty you need to make great decisions for success."
Leigh Paulden is an internationally certified business consultant working alongside New Zealand businesses serious about growth.
LET'S TALK TODAY!