Are you looking for a scalable and sustainable growth strategy? Are you trying to manage the growth of your business while also dealing with cash flow constraints? Do you have questions about structure, strategy, accountability, and how to attract/keep good staff? Have you ever googled 'how to grow a business'?
Our strategic business management and growth consulting service include programs tailored specifically for midmarket CEOs and their leadership teams. We are experts in sustainable business growth strategies and understand the unique issues faced by mid-market businesses.
Providing a proven path to profitable growth.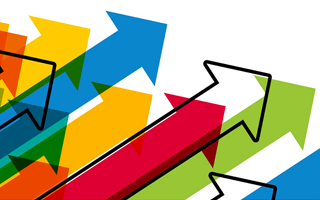 Business Growth Strategies
Our business growth strategies harness the power of the globally recognised strategic frameworks Four Decisions, Scaling Up and Outthinker. Proven, simple, practical and actionable, these leading business growth frameworks help you drive and manage growth.
The Four Decisions Framework – For Sustainable Business Growth
Businesses working with SSBG typically experience 2x cash-flow, 3x industry profit and significant revenue growth.
In any growing business, there are four critical decisions that impact your ability for sustained growth. The Four Decisions Framework is based on four decisions that companies must get right in order to attract and keep the right staff; create a truly differentiated strategy; improve execution habits, and conserve cash to weather any financial storm.
"When the environment is super competitive and the opportunities are plenty, having a robust framework to help develop both strategy and execution is powerful."
Sam Shosanya, CEO – Paper Plus Group
In business, no matter what challenges you face, these four critical decisions will have an impact on your ability to grow. We provide a holistic business approach that is centred on People – Strategy – Execution – Cash.
Your business is your people. Is your team ready for the changes that growth involves?
We will help you build leadership skills and capability; reduce internal conflict; attract and keep the right people; build a healthy and strong business culture and stimulate team performance.
Strategy is the most powerful driver of growth. Do you know where your company is going?
We will help you create and execute a differentiated business strategy that will increase revenue.
Execution drives profits and time. Is your team ready to do things differently in order to achieve your goals? We will help you tighten the execution of your business plan and strategy. We will also teach you the habits needed in order to increase net profit and improve time management skills within your team.
Growth sucks cash. What are your cash conversion cycles, and do you have the money needed in order to grow? We will show you how to create a cash flow that weathers financial storms and self-funds growth.
Using the 4 Decisions as your framework, SSBG will tailor a programme to suit your business and drive cash-flow, revenue and profitability.
Contact Leigh today to discuss the future of your business success.
The Scaling Up Framework – For Profitable Business Growth
The Scaling Up framework creates a path for profitable growth. It also works to increase the capability of your team whilst developing your leadership skills.
Scaling Up is used by more than 40,000 firms worldwide and is a benchmark used by business leaders wanting to achieve profitable growth.
The Scaling Up framework includes a series of best practice business tools including the renowned One-Page Strategic Plan and the Rockefeller Habits Checklist. The Rockefeller Habits Checklist outlines the 10 essential habits proven to dramatically increase profitability and reduce the time it takes to manage a business. These habits have been proven internationally to drive strategy execution and business execution so that you attain operational excellence and increase net profit.
At SSBG we use the Four Decisions Framework and Scaling Up to help businesses scale and manage sustainable growth. Working exclusively with the mid-market, this is our area of expertise.
Give us a call today discuss how to drive your business forward.
Outthinker - Growth Strategies for Competitive Advantage
Nothing stays the same anymore, communication is often instantaneous, and innovation is applied in a matter of months, not years. Businesses need to be competitive and the strategies of the past are no longer effective in a global market. Conventional approaches to business were designed to encourage businesses to rinse and repeat a single strategy, to stick with what worked in the past, and hope the market would continue to buy the same old thing.
"What makes a difference and provides an advantage is doing what your competitors will not do or will not respond intelligently to."
Kaihan Krippendorff
The rules of business have changed and strategies that once worked for companies are no longer cutting it. Mid-market companies have to change their approach to growth in order to compete. Their leaders must change their mind-set in order to outthink their competition, innovate and create a competitive edge.
Outthinker is a leading business framework that involves out-thinking your competitors and creating a strategy that will result in accelerated growth for your company.
Kihan Krippendorff helps you to develop disruptive and innovative strategies and "uncover opportunities hiding in plain sight". Providing a clear path to competitive advantage, this book is one of our top five business books of all time!
"The winners of today are competing with a new set of rules and are flustering their traditional competitors as a result. The thinkers first dismiss the outthinkers, then they ridicule them; eventually they realise the outthinkers have figured out something new and then they try to beat them. But if the outthinkers play their game right, by then it is too late."
Kaihan Krippendorff
Outthinker works on the philosophy that the best way to gain a competitive edge is to be so unconventional that you disorientate your competition and they are unable to respond quickly.
Outthinker has been applied in over 300 global companies, including Lockheed Martin, Microsoft, and Johnson & Johnson. It is a leading business framework for when you require company-wide clarity and innovation in strategic management.
Leigh Paulden is an expert in helping the mid-market grow and manage growth. He will help you identify which framework suits the needs of your business best, and will work alongside you as you create an optimum business culture and implement a sustainable business strategy.
Give Leigh a call today to discuss the future of your business.