Growth sucks cash so knowing your cash conversion cycles and improving them is vital for sustained business growth. You can survive a long time without profit, but without cash you will quickly fail. These must-read business books will help you manage your cash and grow your business.
Simple Numbers, Straight Talk, Big Profits: 4 Keys to Unlock Your Business Potential
By Greg Crabtree
The Four Decisions: Cash
Who should read this book: Small to medium business owners and leaders
"A budget is a license to spend; a forecast is your road map to profitability."
― Greg Crabtree
Leigh Paulden's comments:
This is the only book I have read that takes the financial side of a growing business and explains it well, with no jargon and in a way everyone can understand. This book has the power to change how you do business. It points out what is really important, how to structure your processes and how that should be reflected in numbers.
This is a no-frills guide that will take the mystery out of small-medium sized business finance and help you to understand the numbers that will guide your business out of any financial black hole.
It's simple, yet powerful and relevant for every new and growing business…as well as many established ones that should be performing better.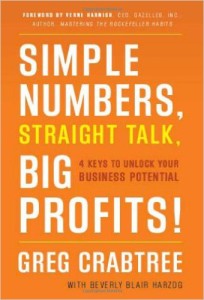 Built To Sell: Creating a Business That Can Thrive Without You
By John Warrillow
The Four Decisions: Cash
Who should read this book: Anyone planning to sell their business in three to five years time
"Don't be afraid to say no to projects. Prove that you're serious about specialisation by turning down work that falls outside your area of expertise. The more people you say no to, the more referrals you'll get to people who need your product or service."
― John Warrillow
Leigh Paulden's comments:
Every business needs to ensure it's valuable to someone else. This book is a must read for those wanting to grow and build a business that has market value – I highly recommend it for baby boomers who are looking to exit their business in the next number of years.
This book leads you through your business model and what you need to have in place to make it an attractive proposition. It goes beyond what you need and delves into how to make it happen. From recurring revenue streams to how to restructure, so that the business does not rely so heavily on one person, this will provide interesting insights and ways you can increase the value of your business.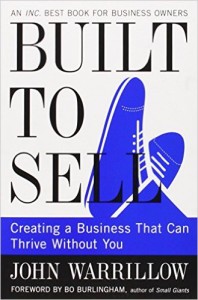 Business Model Generation
By Alexander Osterwalder, Yves Pigneur and others
The Four Decisions: Cash
Who should read this book: Anyone looking at their business model or looking at bringing a new product or service to market
"The same products, services or technologies can fail or succeed depending on the business model you choose. Exploring the possibilities is critical to finding a successful business model."
― Alexander Osterwalder
Leigh Paulden's comments:
The front cover tells us this is a handbook for visionaries, game changers and challengers. If you want to be great at what you do, this will take you through your current business model, help you understand where you want to be and help you get there. It's a framework to help you identify channels to market, distribution and how you can add extra value. The book will help you systematically understand, design and differentiate your business model.