Good execution results in more time for management to work on the business and higher profits. These must-read business books will help your team to do things differently to implement your business strategy and achieve the profit and success you have set.
4 Disciplines of Execution
By Chris McChesney, Sean Covey and Jim Huling
The Four Decisions: Execution
Who should read this book: Every business leader wanting to sustainably grow their business.
"The 4 Disciplines of Execution offers…the 'what' but also 'how' effective execution is achieved. They share numerous examples of companies that have done just that, not once, but over and over again. This is a book that every leader should read!"
― Clayton Christensen, Professor, Harvard Business School, and author of The Innovator's Dilemma
Leigh Paulden's comments:
The 4 Disciplines of Execution is a simple and repeatable formula that will help you execute your most important priorities while you are dealing with your day to day. I particularly like it because it promotes a set of practices that have been tested and refined by hundreds of firms over many years.
Companies that execute really well understand that their success is dependent on having four disciplines in place. The book explains that an important part of getting execution right is having the company energy focus on what they call the "wildly important goal" or top priority. This means team buy-in and commitment are critical to successful execution – without them, your chances are almost nil. And in this, I agree. The book explains how to gain the buy-in and commitment critical to success and achieving the wildly import goal. It also explains why each discipline is so important and how to achieve these. I see this as a must read book.
Six Disciplines® Execution Revolution: Solving the One Business Problem That Makes Solving All Other Problems Easier
By Gary Harpst
The Four Decisions: Execution
Who should read this book: Senior and middle managers, as well as business owners
"In my experience, most leaders of small to midsized organizations do not have a clear understanding of the relationship between strategy, execution, and excellence."
― Gary Harpst
Leigh Paulden's comments:
Six Disciplines® Execution Revolution is one of my top rated execution books.
You can have the best strategy in the world, but if your company is weak at execution, you will not execute the strategy or get the results you expect or should have achieved. This book can really help your company improve its execution. Execution equals net profit and therefore directly influences how much net profit your company will make.
Six Disciplines® Execution Revolution is an engaging read that addresses and gives examples of getting things done. The guidance given through this book is very actionable and achievable for your company.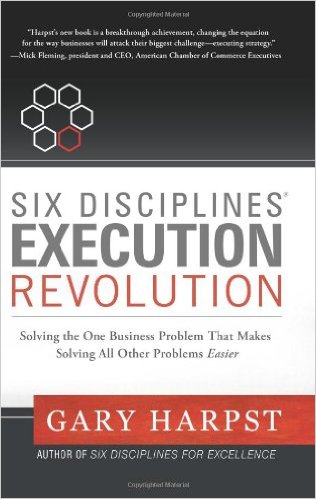 Execution: The Discipline of Getting Things Done
By Larry Bossidy and Ram Charan
The Four Decisions: Execution
Who should read this book: Anyone wants to increase their productivity and have better execution across their business
"Execution has to be a part of a company's strategy and its goals. It is the missing link between aspirations and results. As such, it is a major—indeed, the major—job of a business leader. If you don't know how to execute, the whole of your effort as a leader will always be less than the sum of its parts."
― Larry Bossidy
Leigh Paulden's comments:
When you want to get things done, and you want results – read this book. It will help! It will lead you through how to stay focused and make things happen. It looks at 'what' you need to do to prompt the actions you need to execute to reach your goals. Effective execution is a system that needs to be built into your business strategy, goals and culture – this book will add huge clarity to help you do things better.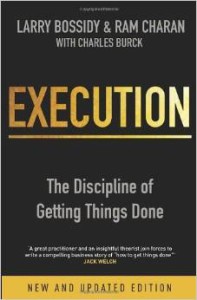 Turn the Ship Around: A True Story of Turning Followers into Leaders
By L. David Marquet
The Four Decisions: Execution
Who should read this book: Anyone who leads a team or aspires to become a business leader
"Leadership should mean giving control rather than taking control and creating leaders rather than forging followers."
― David Marquet
Leigh Paulden's comments:
This "how to book" is a powerful narrative on how to grow leadership in people. It's a true story and it's relevant to any person in any level of a business structure. If someone has aspirations to empower the people around them and become a leader, regardless of their position, they will find this interesting and full of practical applications.
Strong leadership within teams will drive huge improvements in business execution and this book is a 'go to' resource (and a good read) on how to turn followers into leaders. Read it, pass it around and watch the level of engagement and execution within your team grow!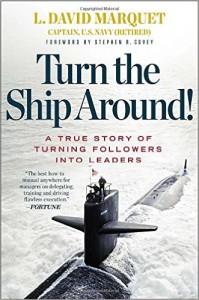 Spin Selling Fieldbook: Practical Tools, Methods, Exercises, and Resources
By Neil Rackham
The Four Decisions: Execution
Who should read this book: Anyone in a sales role
"Is your sales call so valuable that your client would write you a check for your visit?"
― Neil Rackham
Leigh Paulden's comments:
This practical book is about the structure of selling. Sales is a process and this book does the thinking for you on how to put the process together. To successfully push your prospects up, you need the process, you need to measure and track and this is the sales 'bible' to help you do it all.
The book includes:
Individual diagnostic exercises
Illustrative case studies from leading companies
Practical planning suggestions
Provocative questionnaires
Practice sessions to prepare you for dealing with challenging selling situations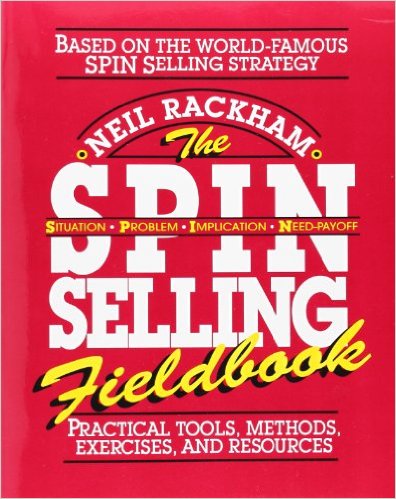 Getting Naked: A Business Fable About Shedding The Three Fears That Sabotage Client Loyalty
By Patrick Lencioni
The Four Decisions: Execution
Who should read this book: Anyone in a sales role and all business owners
"If everything is important, then nothing is."
― Patrick Lencioni
Leigh Paulden's comments:
Sales have changed – the most recent GFC had an impact, the internet impacts – so how do you stay on top of these shifts? This book is very easy to read, and written as a fable it is digestible and a brilliant example on consultative selling. I recommend this as a key resource for gaining competitive advantage in tough times. It shows us why the quality of vulnerability is important in business and includes many ideas for inspiring customer and client loyalty.