Relationships in business are the biggest area of strain. Focus on getting the right people doing the right things, with clear accountabilities and structures, then you can move forward.
The Five Dysfunctions of a Team: A Leadership Fable
By Patrick Lencioni
The Four Decisions: People
Who should read this book: Middle and senior management teams
"It's as simple as this. When people don't unload their opinions and feel like they've been listened to, they won't really get on board."
― Patrick Lencioni
Leigh Paulden's comments:
A dysfunctional team is one where people bring emotion to the table or to decision making. This emotion needs to be turned to betterment. When entire teams understand this, innovation and perspective naturally follow when decisions need to be made. The causes of dysfunction are both identifiable and curable and I recommend this book as one to pass around the team.
As Patrick says, "if we don't trust one another, then we aren't going to engage in open, constructive, ideological conflict."
The book is presented as a fable and is very easy to read.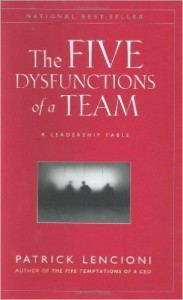 How the Best Leaders Make Everyone Smarter
By Liz Wiseman
The Four Decisions: People
Who should read this book: Any employer with 30 plus staff
"Leaders rooted in the logic of multiplication believe:
1. Most people in organizations are underutilized.
2. All capability can be leveraged with the right kind of leadership.
3. Therefore, intelligence and capability can be multiplied without requiring a bigger investment."
― Liz Wiseman
Leigh Paulden's comments:
Are you a multiplier or a diminisher? What about the people that work for you? Businesses invariably has diminishers in the team, often they are not even aware they are displaying this behaviour. Left, a diminisher can destroy the confidence of a team.
This book is an easy read and essential for anyone who relies on people in their business. It will help leaders unleash smarts and capability in others by inspiring employees to stretch themselves to deliver results that surpass expectations.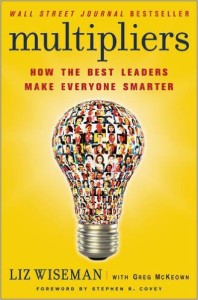 Topgrading: The Proven Hiring and Promoting Method That Turbocharges Company Performance
By Bradford D Smart
The Four Decisions: People
Who should read this book: Anyone who hires, manages or coaches teams
"Shouldn't we be as rigorous in hiring as we are in capital spending?"
― Bradford D. Smart
Leigh Paulden's comments:
Topgrading is a proven methodology for hiring and promoting people for coaching and keeping top talent in your business. This is an essential book if you want to understand how you can employ fewer people, pay them more yet maintain a lower total wage cost.
This book provides the processes and the thinking to help you build a team of A players. Which in turn helps you to outperform your competitors in revenue, reducing your total wage cost, increasing your net profit and lowering your staff turnover. People who read this book have less trouble finding good people and will employ people they truly want to work with.
Bradford D. Smart has also produced the "Topgrading Handbook" that highlights the essential elements for building a team of A players. It's a quick and easy read if you don't have time to read the full book and will give you great insights into his proven hiring and promoting method.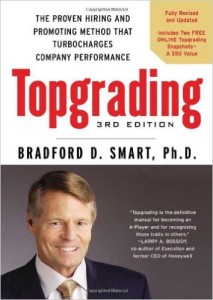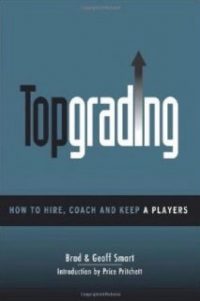 Uncontainable: How Passion, Commitment, and Conscious Capitalism Built a Business Where Everyone Thrives
By Kip Tindell
The Four Decisions: People
Who should read this book: Anyone wanting to create and build a strong company culture.
"Treating your employees with affection and respect is not only the right thing to do, it also happens to be the fastest road to success. In fact, it's much more successful than any other business methodology."
― Kip Tindell
Leigh Paulden's comments:
Uncontainable is by the founders of The Container Store (USA). This is one of America's most wanted to work for companies, year after year. The Container Store has grown at 25% per annum compounding for more than 30 consecutive years.
Uncontainable gives insights into the people side of the business, which is something that many companies do not get right. It shows how The Container Store thinks regarding their employees and hiring, and how the company thinks about and treats its customers.
It also gives insights into how the people add to The Container Store's competitive advantage as a company. Uncontainable is an easy, compelling read, and a very well written book.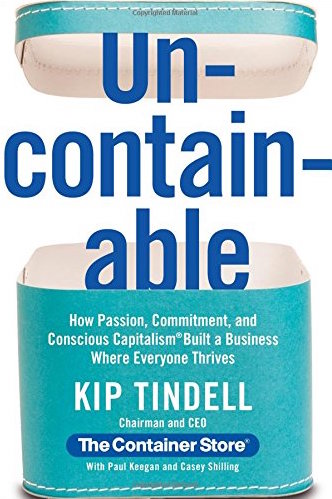 The Ultimate Question 2.0: How Net Promoter Companies Thrive in a Customer-Driven World
By Fred Reichheld
The Four Decisions: People
Who should read this book: Any business serious about growth. Highly recommended for companies with $1M+ turnover, and a stable customer base to leverage off.
"Too many companies these days can't tell the difference between good profits and bad. Certainly, accountants can't tell the difference between good and bad profits. They all look the same on an income statement. I'll give you an example of bad profits: any profits that are the result of things that would make customers recommend against you and say, 'Don't go there.' Those are bad profits."
― Frederick R. Reichheld
Leigh Paulden's comments:
This book should be your GPS for company performance. Use it to drive organic growth in your business by creating 'good profits', that is, profits derived from enriching the lives of your customers.
The Ultimate Question 2.0 defines the concept of the Net Promoter Score and explains its connection to your company's growth and success. It looks at the closed-loop feedback process and demonstrates the power it has to energise employees and delight customers. This is a powerful book and a must read if you are serious about growth.
It's a powerful book that can and does foster positive results. When businesses get the concepts in this book right – I personally have seen them achieve organic growth of 10-15% each year.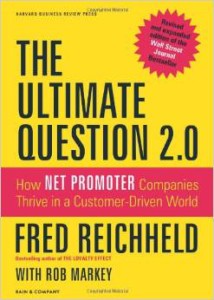 The Four Decisions: People
Who should read this book: People in a position where they employ others, all HR managers
"Don't hire with your gut feel. Most people hire with their gut — they just decide if they like someone or not and then they hire them. That's the most common way hiring happens in the world and it doesn't work. It leads to about a 50% hiring failure rate — that's based on about half a century worth of data on it."
― Geoff Smart
Leigh Paulden's comments:
Great book and I highly recommend you read this after Topgrading. Who is a simple, practical, and effective solution to avoiding unsuccessful hiring. It will help you discover who you need in your business and why. It's very practical, with relevant, actionable details, sprinkled with anecdotes about successful and unsuccessful recruiting experiences.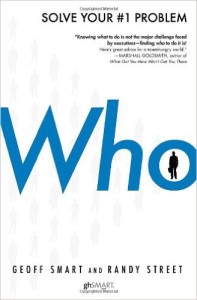 Made to Thrive: The Five Roles to Evolve Beyond your Leadership Comfort Zone
By: Brad Giles
The Four Decisions: People
The book is focused on: What is the difference between a good CEO and a great CEO?
Who should read this book: All CEO's and General Managers, especially emerging mid-market leaders.
"In order to make your effort count for the most, it's important to understand that the role of a leader is really about not doing other people's job, and doing your own."
― Brad Giles
Leigh Paulden's comments:
I think this is a fantastic book for emerging mid-market General Manager and Chief Executives. Giles outlines what steps to take in order to succeed, and what procedures should be in place within the business in order for success to be possible. He provides simple and effective tools throughout the book on how to identify opportunities for improvement; and where weaknesses may be found and mitigated with a company structure.
Giles also explains the role of the CEO once more managers are added to the leadership team and what changes they may need to make to their own role as a result.
Overall, I think this book to be a good resource for any CEO and General Manager looking to improve their and their company's performance.