Strategy is the most powerful driver of growth. Do you know where your company is going? If you don't know where you want to be in a decade, you won't don't know if your strategy is right for the long term. These must-read business strategy books will help you develop a solid, future-proofed, strategic plan to achieve growth.
Exponential Organizations: Why new organizations are ten times better, faster, and cheaper than yours (and what to do about it)
By Salim Ismail
The Four Decisions: Strategy
Who should read this business strategy book: This book is imperative for any CEO or business owner to read.
"80 percent of Fortune 500 CxOs agreed that their industries would experience game-changing transformations due to disruptive technologies within two years. Just two years. That pitifully short time frame is what is keeping Exponential Executives awake at night—a fate soon to be shared by every corporate executive on Earth."
― Salim Ismail
Leigh Paulden's comments:
Exponential Organizations gives insight into how exponential companies think in order to grow exponentially. It really helps you understand disruption, and what key attributes these companies use to create extremely fast growth.
The big point to note from this book is that it is possible to disrupt within any market or industry as long as you put your mind to it. Exponential Organizations gets you to think well outside of your normal square box. It challenges you to become aware of disruption, and start thinking down the disruption track.
It doesn't matter what industry you are in—you need to think about how your business can disrupt the norm for your industry. You want to be the one doing the disrupting, not the one being disrupted.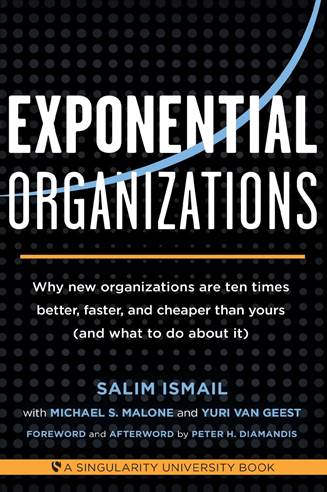 What Great Brands Do: The Seven Brand-Building Principles That Separate the Best from the Rest
By Denise Lee Yohn
The Four Decisions: Strategy
Who should read this book: Companies who are well down the track for implementing the Scaling Up tools and methodology.
"Simply put, your brand is what your company does and how you do it. Your brand is not what you say you are—it's what you do."
― Denise Lee Yohn
Leigh Paulden's comments:
What Great Brands Do is an extremely important book for any company to read and understand that their brand is their business. It details what great brands do and what they don't do, how they think as a brand, how they look at their brand, and how they use their brand as a competitive advantage. It also shows how great brands look at their customers.
This book shows you how to map out your touchpoints as a brand, prioritise and manage them and how to optimise them. Overall, it gets your company really clear about who it is as a brand, as well as how and what you need to do with regard to your customers and your marketing.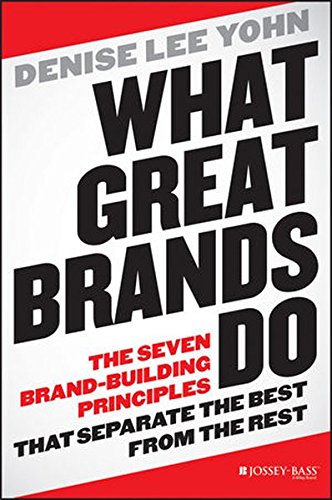 By Jim Collins
The Four Decisions: Strategy
Who should read this business strategy book: EVERY business owner
"Greatness is not a function of circumstance. Greatness, it turns out, is largely a matter of conscious choice, and discipline."
― Jim Collins
Leigh Paulden's comments:
If there is one strategy book you MUST read – this is it…then follow that with Great by Choice.
This book addresses a single question: can a good company become a great company, and if so, how? Step by step, this will take you through the elements of strategy, people and execution needed to move your business forward.
The well known and successful hedgehog concept is introduced – by its very nature, a hedgehog is a dull creature…simple, lumbering. A fox, by contrast, is cunning, clever, and poking its nose everywhere.
Great companies are like hedgehogs, Collins found: they discover what they can do best, and they stick to it. To unlock your inner hedgehog, you need to answer three critical questions: What can I do best? What makes money? What ignites my passion? Then find the common ground to all three answers, and embrace it – that's the hedgehog. The strategy is so simple that it verges on feeling ridiculously over-simplified…but it works.
Get this book, read it, understand it and success will be yours. Based on years of research, it's a fascinating read packed full of punch.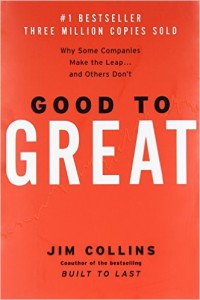 By Jim Collins and Morten T. HansenThe Four Decisions: Strategy
Who should read this business strategy book: EVERY business owner…after they have read Good to Great
"When you marry operating excellence with innovation, you multiply the value of your creativity."
― Jim Collins
Leigh Paulden's comments:
We cannot predict the future. But we can create it and this book will help you do so.
Outside forces shape business – uncertainty, chaos, falling world markets, unstable economies – yet some companies and leaders navigate this type of world exceptionally well. In the words of Fortune, "they don't merely react; they create. They don't merely survive; they prevail. They don't merely succeed; they thrive. They build great enterprises that can endure. We do not believe that chaos, uncertainty, and instability are good; companies, leaders, organizations, and societies do not thrive on chaos. But they can thrive in chaos."
Like its predecessor – this book is full of case studies and is easy to follow. If you are serious about your business, then read and understand this book.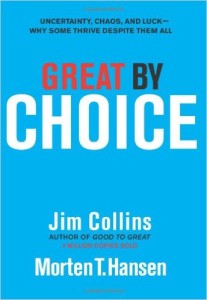 Purple Cow: Transform Your Business by Being Remarkable
By Seth GodinThe Four Decisions: Strategy
Who should read this business strategy book: Anyone with something to sell
"I believe we've now reached the point where we can no longer market directly to the masses. We've created a world where most products are invisible. The traditional approaches are now obsolete. One hundred years of marketing thought are gone. Alternative approaches aren't a novelty – they are all we've got left."
― Seth Godin
Leigh Paulden's comments:
Seth tells us that marketing is too important to be left to the marketing department. In Purple Cow, which is an interesting and easy read, you will learn the "how" of differentiation. How do you stand out from the crowd?
This book takes marketing strategy to a whole different level and is about transforming your business by being remarkable. It's honest, practical and features case studies that have meaning. It's a plea for originality, for passion, guts, and daring.
It's not unusual for this inspiring, self-help business book to be referred to as the marketing bible and has many accolades and awards singing its praises.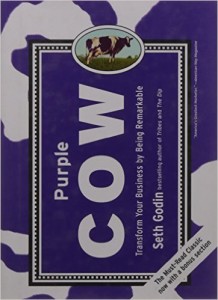 The Inside Advantage: The Strategy That Unlocks the Hidden Growth in Your Business
By Robert H BloomThe Four Decisions: Strategy
Who should read this business strategy book: Any business owner
"I don't believe that any service or product is a commodity. Of course, commoditisation can and does occur, but only when a firm allows it to happen."
― Robert Bloom
Leigh Paulden's comments:
This is a bible for developing customer personas for establishing who your core customer is, what your uncommon offering is and how to convince that customer to buy your specialist offering. Bloom explains how to own the process through a series of imaginative acts to celebrate your uncommon offering that will appeal to your core customer.
Bloom leads you on a journey of insight into the core values of your business. It will guide you to a clear understanding of who your customers are and what your specific offerings to those customers should be. The underlying message is that the key to growing your business already exists inside your business – you just have to find it. His four step Growth Discovery Process is powerful and easy to implement. This is a vital read taking you and your products from channel to market.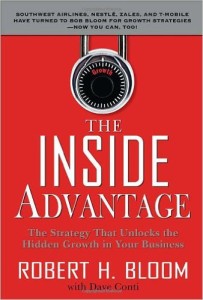 How Companies Win: Profiting from Demand-Driven Business Models No Matter What Business You're In
By Rick Kash and David Calhoun
The Four Decisions: Strategy
Who should read this business strategy book: Any business owner wanting to add value to their clients
"Nothing causes business leaders to pay attention like the change in business results. When you're not as successful as you've been in the past, you'll ask what's changed, and how can I adjust?"
― Rick Kash
Leigh Paulden's comments:
This is a book that goes deep not wide. Instead of diversifying or adding products, this book will help you see how you can add more value for the customers you already have.
In our changing global and local environments, the era of oversupply and heightened global competition, this book uses real examples, real facts and experiences from business leaders who have made changes. It's more than theory – this book is packed full of tools that can be used straight away to solve many everyday challenges.
This is a compelling call-to-action that has relevance across any company of any size and at all levels of operation.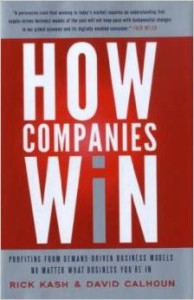 Out Think The Competition: How a New Generation of Strategists Sees Options Others Ignore
By Kaihan Krippendorff
The Four Decisions: Strategy
Who should read this business strategy book: Any business, of any size that wants to stand out in its industry
"Most strategic planning processes are not designed to create strategy. They are designed to create consistency and predictability."
― Kaihan Krippendorff
Leigh Paulden's comments:
If you want to out-manoeuvre  your competition then this is the go-to book. It's highly strategic and will help you establish your multiple points of difference. This book looks at companies and the dynamics of business leaders who see opportunities where others don't and how they have disrupted the market to their own advantage.
Out Think The Competition provides a framework on how to think. You will learn the strategic power of being able to see, intelligently select, and pursue new options that your competition overlooks.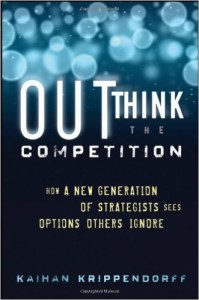 The Greatest Business Decisions of All Time: How Apple, Ford, IBM, Zappos and Others Made Radical Changes That Changed the Course of Business
By Verne Harnish and the editors of Fortune
The Four Decisions: Strategy
Who should read this business strategy book: Any business owner
"The question is not what the world does to you, but how you make an impact on the world. Decision making is ultimately a creative act."
― Jim Collins, writer of the Foreword
Leigh Paulden's comments:
Decisions equal success. Nothing happens until one is made. This book, with contributions from various Fortune authors, presents multiple case studies, full of lessons and tips  you can apply in your own business to get results. Jim Collins writes the Foreword, in which he reflects that the greatest decisions ever made in businesses were not what – but by who. They were people decisions, therefore you need the right people in your team.
Through these 18 untold stories, legendary, controversial, and successful decisions, there are many pearls of wisdom. Be it from Henry Ford's doubling his worker's wages in 1914 to Apple bringing back Steve Jobs, every decision had an impact on the business world.
I highly recommend this book – it's informative, thought-provoking and will have an impact on your thinking and decision making!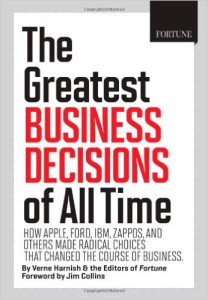 Uncommon Service: How to Win by Putting Customers at the Core of Your Business
By Francis Frei and Anne Morriss
The Four Decisions: Strategy
Who should read this business strategy book: Any business who values their customer
"Is it better to be unique or is being better unique?"
― Francis Frei and Anne Morriss
Leigh Paulden's comments:
To ensure your customers stay the number one priority in your business there are things that you need to do internally to achieve this. To differentiate yourself using a unique selling point as a competitive advantage to initiate growth, you need to get it right. If your customers love you, they bring more customers. This book is thought provoking and shows you practical ways to position yourself to be customer-centric. Business is no longer about what we make, but about how we treat people. This book is about how you design excellence into the very fabric of your business.