Leigh Paulden has featured in various New Zealand publications, including Auckland Today, The New Zealand Herald and NZ Business. Read some of the articles below featuring insights, tips and advice for scalable sustainable business growth.
Leigh's Articles
Execution Strategies in a Softening Economy – Gravitas Impact March 2019
Conscious Capitalism – When Passion and Purpose Drive Your Success – Auckland Today, December 2015
Leading and Managing Very Different – The New Zealand Herald, August 2015
Words With Meaning – The Importance of Definitions – NZ Management, June 2015
Are You Blinded By Your Current Reality? – Auckland Today, March 2015
Downright Strange – You're Hired – The New Zealand Herald, January 2015
Strategy Drives Revenue Growth – Auckland Today, September 2014
Your Company's Core Values Should Drive Your Choice in Staff – The New Zealand Herald, March 2014
How a Simple Checklist Can Improve Your Business – Canterbury Today, February/March 2014
Do Your Businesses Core Values Really Impact Your Bottom Line? – NZ Business, December 2013
Learning the Hard Way – Export Lessons for Kiwis – NZ Business, December 2013
Four Decisions to Help You Grow Sustainably – Canterbury Today, November 2013
Five Barriers to Excelling at Exporting – Exporter Magazine, September 2013
Do You Have a Strategy or Just a Goal? – Canterbury and Auckland Today, August 2013
Want to know the best business articles and books to read?
Sign up to receive Leigh's recommendations for the latest 'must read' business books and articles to help your business grow and succeed.
WHAT OUR CLIENTS ARE SAYING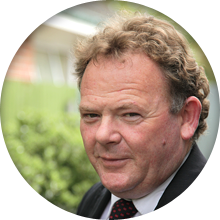 Leigh Paulden
"I bring my clients executive education that has been internationally tested and proven to drive business performance. I understand the factors that influence growth and business practice and create the clarity and certainty you need to make great decisions for success."
Leigh Paulden is an internationally certified business consultant working alongside New Zealand businesses serious about growth.
LET'S TALK TODAY!
Take your business to the next level
Accelerate your business growth with guidance, advice and support from an expert. Contact Leigh to discover how he can help move your business forward.